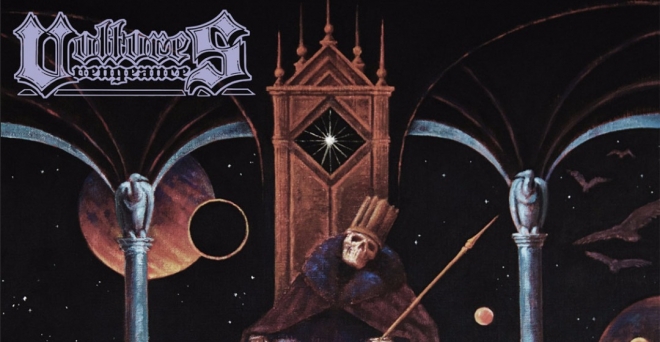 vendredi 14 octobre 2016 - Traleuh
Streaming intégral du dernier Vultures Vengeance

Traleuh
Ragged & dirty.
Les italiens de Vultures Vengeance (Heavy Metal) viennent de dévoiler leur dernier EP "Where The Time Dwelt In" en écoute intégrale. Ce dernier est paru le 7 octobre via Gates of Hell Records, branche du label italien Cruz del Sur Music.
L'artwork est signé Lena Richter.
Découvrez l'opus en question ci-dessous !
Tracklist:
1. Intro (1:27)
2. A Curse From Obsidian Realm (4:30)
3. And The Wind Still Screams His Name (6:15)
4. On a Prisoner's Tale (8:01)
5. Where The Time Stands Still (5:36)