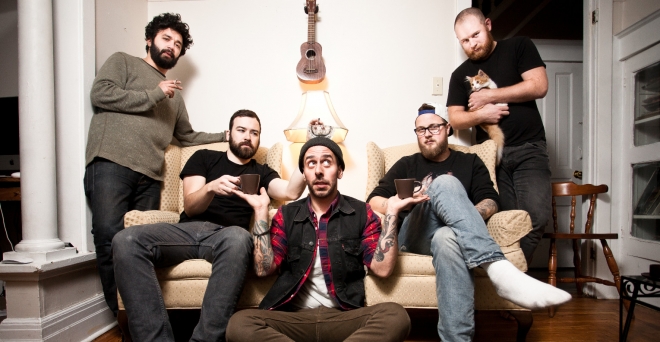 samedi 8 octobre 2016 - Lactance
Protest The Hero : date de sortie de "Pacific Myth"

Lactance
Protest The Hero (Progressive Metal / Mathcore - CAN) vient de confirmer la sortie de son nouvel opus Pacific Myth, pour le 18 novembre prochain.
Le nouvel EP du groupe, composé de 6 chansons et long de 35 minutes, sera disponible via Razor & Tie.
Pour rappel, les Canadiens avaient fait le pari de dévoiler chaque chanson une par une, au cours des six derniers mois. Six chansons disponibles uniquement pour les personnes s'étant incrites par avance sur Bandcamp.

Tracklist :
1. "Ragged Tooth"
2. "Tidal"
3. "Cold Water"
4. "Cataract (feat. Michael Ciccia)"
5. "Harbinger"
6. "Caravan"