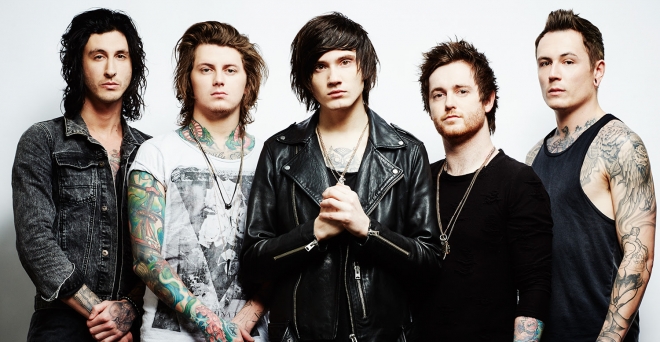 vendredi 16 septembre 2016 - S.
Asking Alexandria en concert à Lyon le 1er mars 2017

S.
Photographe - Live-reporter - Chroniqueur - misanthrope.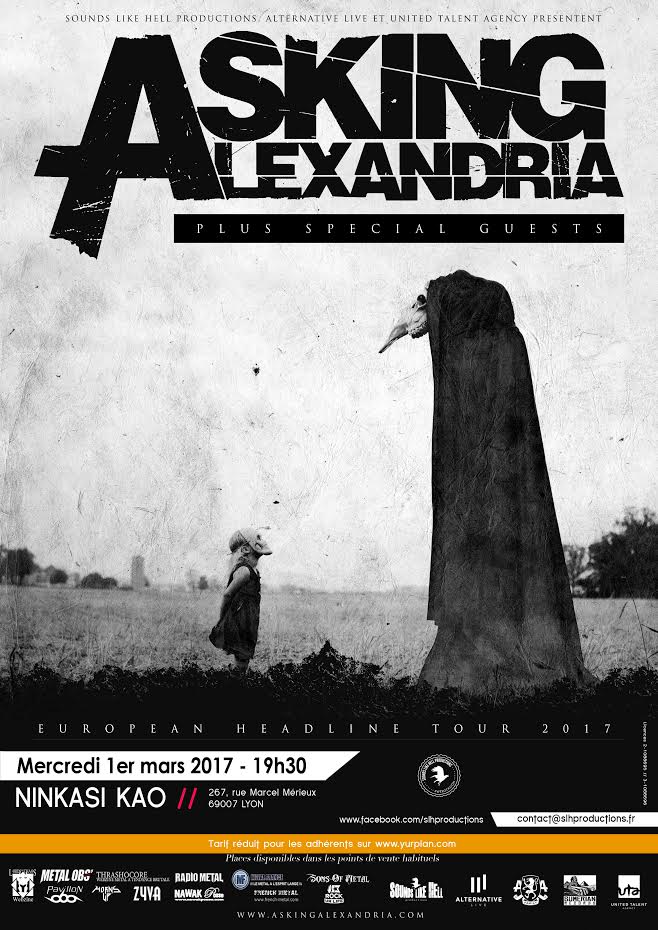 Après un premier passage dans nos contrées lyonnaises en février 2012, ASKING ALEXANDRIA revient au Ninkasi Kao le 1er mars 2017 ! Le groupe britanique a entamé un nouveau chapitre de sa carrière avec la sortie de son quatrième album "The Black" en mars 2016 chez Sumerian Records, introduisant Denis Stoff en tant que frontman.
Page Facebook de l'événement : https://www.facebook.com/events/1835221176764555/
Tarifs : 25,90 € en tarif ADHERENT chez YURPLAN (26,30 € en tarif étudiant) / 27,50 € dans les points de vente habituels / 29,00 € sur place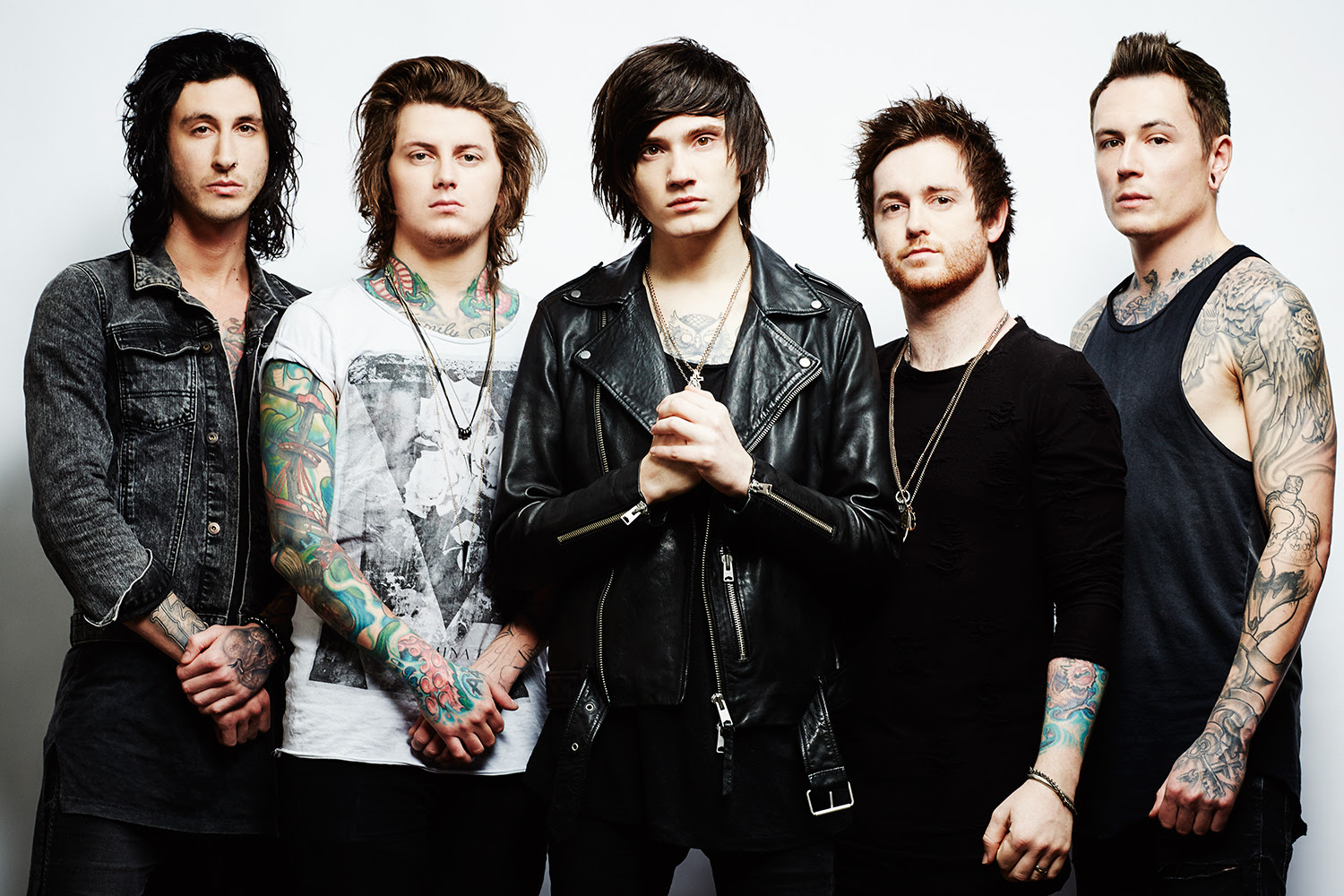 ASKING ALEXANDRIA
Metalcore - Royaume-Uni
Le quintet britannique ASKING ALEXANDRIA, mené par le guitariste Ben Bruce, sort son premier album "Stand Up and Scream" en 2009 chez Sumerian Records. Le groupe de Metalcore tourne plusieurs fois aux Etats-Unis et sort "Reckless and Relentless" en 2011, puis "From Death to Destiny" en 2013. Danny Worsnop, chanteur d'ASKING ALEXANDRIA, annonce son départ début 2015. Le groupe poursuit sa route avec un nouveau vocaliste nommé Denis Stoff, qu'il présente dans son quatrième album "The Black", sorti en mars 2016 chez Sumerian Records. Ce nouvel opus marque un nouveau tournant réussi dans la carrière du combo, s'éloignant de ses ascendances Electronicore pour proposer un Metalcore plus classique, mais particulièrement percutant.
Leur dernier clip : "Here I Am"