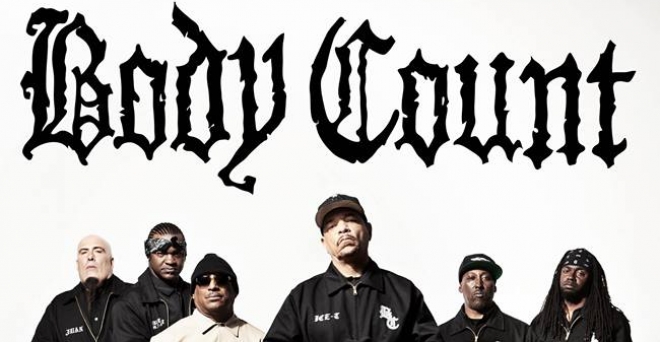 jeudi 16 juin 2016 - Hugo
Body Count : nouvel album et signature chez Century Media

Hugo
Voix derrière River Of Gold.
Body Count, groupe Metal formé par le MC et acteur Ice-T, vient d'annoncer sa signature avec le label Century Media.
Aussi, le groupe est entré en studio avec le producteur Will Putney (Miss May I, Upon A Burning Body...) pour enregistrer le successeur de « Manslaughter », dont la sortie serait prévue à la fin 2016.
Ice-T commente : "It's cool to be a member of The Century Label Group alongside such a lot of well-established metal artists. With our last album Manslaughter, we tested the waters and got a great response from the fans and critics. Now it's time to go kill it and make a more aggressive album and keep the Body Count style intact."
Il ajoute : "Will Putney is like a member of the band and has an excellent ear. He's a great producer because he captures the true essence of our band's sound. Once we are done writing the song, it's his job to step in and make it sound better. He helps move the record in the right direction. We're anticipating working with him again."
Ne reste donc qu'à attendre plus d'informations et, bien évidemment, nous vous tenons informés.