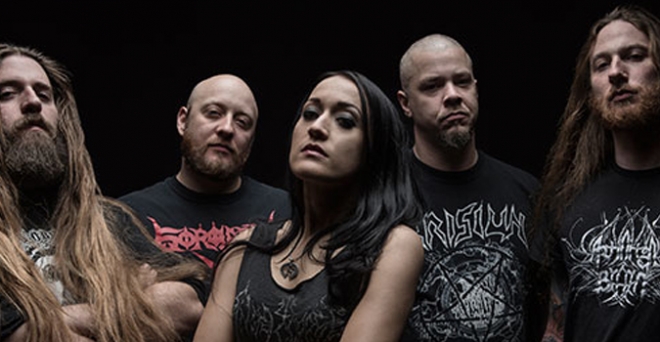 vendredi 29 avril 2016 - Hugo
Le nouvel album de Abnormality en écoute intégrale

Hugo
Voix derrière River Of Gold.
Le groupe américain Abnormality (Technical/Brutal Death Metal) a sorti hier son deuxième album, intitulé « Mechanisms of Omniscience », via Metal Blade Records.
Les 10 pistes qui composent la galette s'écoutent intégralement ci-dessous !
Pour rappel, il a été enregistré en compagnie de Pete Rutcho (Armory, Vomitron etc).
L'artwork a été réalisé par Mallika Sundaramurthy, leur vocaliste.
Tracklist:
1. Swarm
2. Synthetic Pathogenesis
3. Mechanisms of Omniscience
4. Catalyst of Metamorphosis
5. Vigilant Ignorance
6. Irreversible
7. Hopeless Masses
8. Assimilation
9. Cymatic Hallucinations
10. Consuming Infinity