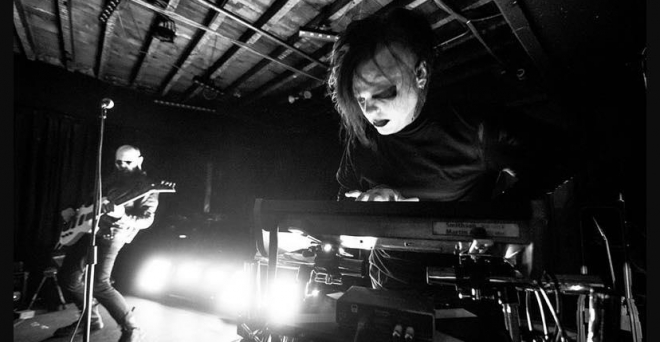 mardi 23 juillet 2019
Un nouvel album pour Gost ; infos et artwork

Hugo
J'écoute que du rap et de la techno en vrai.
Gost (Synthwave/Darksynth - USA) vient de dévoiler son prochain disque !
Intitulé Valediction, il paraîtra le 4 octobre prochain via Century Media Records.
Notons que l'opus a été enregistré, mixé et masterisé par Jaime Gomez Arellano (Paradise Lost, Solstafir, Priomordial, Myrkur...).
Découvrez l'artwork de ce nouvel opus ci-dessous ! Plus d'infos prochainement.
"Last year Century Media Records welcomed the mysterious producer known as GosT, who embodies the character of Baalberith on his propulsive synthwave solo project that is channeling his fascination with the occult, John Carpenter and 80s slasher flicks.
As a teenager he played in metal bands, but eventually drifted toward electronic music which would later become the foundation of his powerful synthwave/retrowave sound. With its haunting atmospherics and aesthetics influenced by the blackest corners of the metal world his music quickly garnered GosT a loyal following within the rock and metal community worldwide. Apart from playing his own headlining tours in Europe and North America he used the interest from his growing fan base to hit the road with the likes of diverse acts such as Pertubator, Carpenter Brut, 3TEETH, Pallbearer, Black Dahlia Murder, Power Trip, Khemmis, Havok and Skeletal Remains. Earlier this year GosT announced the invocation of Carreau who joined Baalberith live on stage. For the recording, mix and mastering of the new opus, "Valediction", GosT teamed up with Jaime Gomez Arellano who worked with the likes of Paradise Lost, Solstafir, Priomordial, Myrkur and many more. The result is a volatile mix that ranges from synthwave/retrowave to the most raging and extreme caverns of black metal. Furthermore, it should come as no surprise that GosT will be touring with the legendary The True Mayhem and Gaahls WYRD in Europe in November."