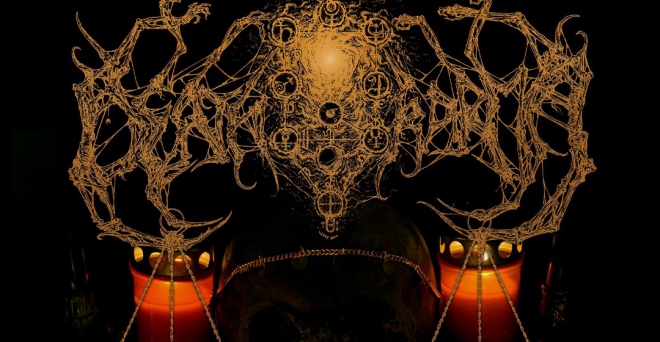 lundi 26 novembre 2018
Death Karma : « The History of Death & Burial Rituals Part II » en écoute intégrale

Nostalmaniac
Le Max de l'ombre. 29 ans. Rédacteur en chef de Horns Up (2015-2020) / Fondateur de Heavy / Thrash Nostalmania (2013)
Le groupe tchèque Death Karma (Death/Black Metal) a publié son deuxième album, « The History of Death & Burial Rituals Part II », chez Beyond Eyes Productions.
L'artwork a été réalisé par David Glomba (Cult of Fire, Malokarpatan, Svartidauði).
L'album s'écoute en intégralité ci-dessous.
Tracklist :
1. HAITI – Voodoo
Under the influence of narcotics, I follow the rhythm of psychedelic drums, where the dance, death and sacrifice can wake up the dead body from the ground and no other can speak with them like Baron Samedi – A Loa of the Dead.
2. TIBET – Sky burial
Mantras are spreading over the Tibetan mountains where dead bodies float in the vultures' stomachs. Om Mani Padme Hum.
3. SCANDINAVIA – Ship burial
Strength, pride and bravery are sailing to Valhalla under the wings of valkyries where Odin is waiting for them.
4. NEW ZEALAND – Mongrel Mob
Maori rebels, pacific devils, fierce death dealers, savage robbers. United they stand, they would never bend. Howling in the night, wooden coffin in the air… Outlaws, rise! Unite! Mighty Mongrel Mob.
5. EGYPT – Pharaohs
Eternity is the destination of every pharaoh's soul which is hidden under the pyramid.
6. INDONESIA – Tana Toraja
The dead ancestor shares the same roof, the same house. This is great respect and act of boundless love in Rambu Soloq ceremonies in Tana Toraja.
7. CZECH REPUBLIC – Ossuary
The half-blind monk arranges skulls and bones overnight in the lower part of the church. With the sound of organ he creates beautiful death patterns in the shadow of the candles, in the name of God.
8. JAPAN – The Sea of Silent Trees (bonus track for Japan vinyl version and CD)
High demands, no privacy, no love, no human touch, no dreams, hopelessness, aimlessness, it's not the right way in life, but it's the right path to Aokigahara forest, where the deliverance is waiting for them. "Your life is a precious gift from your parents, please consult with the police or call your family before you decide to die".