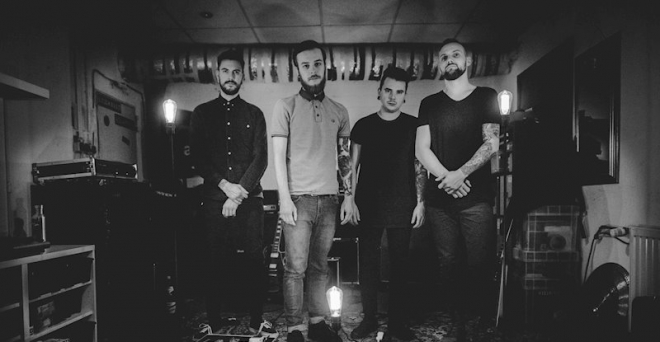 jeudi 26 avril 2018 - Raleigh
EXCLU HU : Red Apollo partage son nouveau disque dans son intégralité

Raleigh
Le collectif d'Atmospheric Sludge/Post-Metal Red Apollo sort aujourd'hui son 3ème album.

Intitulé "The Laurels of Serenity", il paraît via le label Moment of Collapse Records et succède à "Altruist", sorti en 2015.

Voici le communiqué du groupe sur cette sortie :
"Our new album 'The Laurels of Serenity' is the result of a tedious and exhausting process that demanded three years of our lives. It took all our energy to create and shape this record and to turn it into the coherent and atmospheric hybrid that it is. With influences from post-metal and all congeneric genres, we sought to create a musical counterpart that perfectly reflects the album's lyrical narration of fear and anxiety."
Ce nouvel opus s'écoute intégralement ci-dessous !

Tracklist :
1. The Laurels of Serenity
2. Anguish & Purgatory
3. The Ides of March
4. Deathwaters of Acheron
5. The Mist We All Saw Coming
6. Rituals & Repulsion
7. Unyielding Void
8. A Sacred Kingdom Come