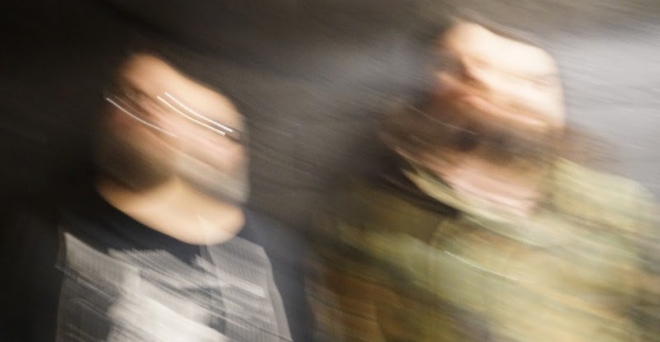 mercredi 4 avril 2018
Deux nouveaux extraits du prochain album de The Body en écoute

Nostalmaniac
Le Max de l'ombre. 29 ans. Rédacteur en chef de Horns Up (2015-2020) / Fondateur de Heavy / Thrash Nostalmania (2013)
On le sait déjà, les Américains de The Body (Experimental Sludge/Doom Metal/Noise/Industrial) sortiront leur nouvel album nommé « I Have Fought Against It, But I Can't Any Longer. » le 11 mai prochain chez Thrill Jockey Records.
On retrouve les participations vocales de Chrissy Wolpert (Assembly of Light Choir) et Ben Eberle (Sandworm) ainsi que de Kristin Hayter (Lingua Ignota) et Michael Berdan (Uniform).
Deux nouveaux extraits sont en écoute ci-dessous. Il s'agit de "The Last Form Of Loving" et "Can Carry No Weight".
Tracklist:
1. The Last Form Of Loving
2. Can Carry No Weight
3. Partly Alive
4. The West Has Failed
5. Nothing Stirs
6. Off Script
7. An Urn
8. Blessed, Alone
9. Sickly Heart Of Sand
10. Ten Times A Day, Every Day, A Stranger
2 places sont à gagner pour leur concert à Bruxelles le 06 mai prochain au Botanique, cliquez ici.