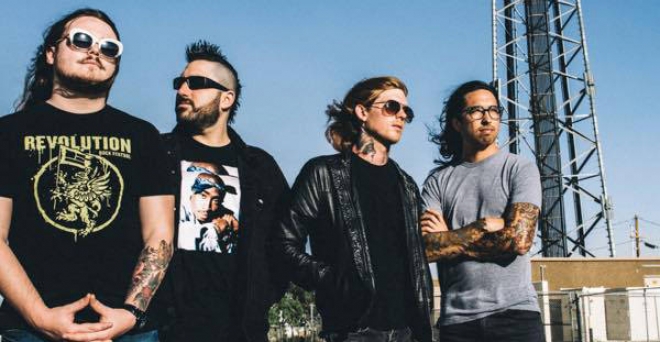 lundi 13 novembre 2017 - Lactance
Of Mice & Men dévoile le clip de "Warzone"

Lactance
Of Mice & Men (Metalcore) vient de dévoiler un nouvel extrait de son prochain album.
Intitulé Defy, le nouvel opus des Californiens paraîtra le 19 janvier 2018, deux ans après Cold World.
Pour rappel, Defy sera le premier album du groupe où le chanteur Austin Carlile n'apparaîtra pas dans les crédits, suite à son départ en 2016. Ce sera désormais le bassiste du groupe, Aaron Pauley, que l'on retrouvera derrière le micro.
Of Mice & Men sera également de passage à Paris le 4 décembre prochain, en première partie d'In Flames et de Five Finger Death Punch.
Découvrez le clip de Warzone juste en dessous.
Tracklist :

01. "Defy"
02. "Instincts"
03. "Back to Me"
04. "Sunflower"
05. "Unbreakable"
06. "Vertigo"
07. "Money"
08. "How Will You Live"
09. "On the Inside"
10. "Warzone"
11. "Forever YDG'n"
12. "If We Were Ghosts"