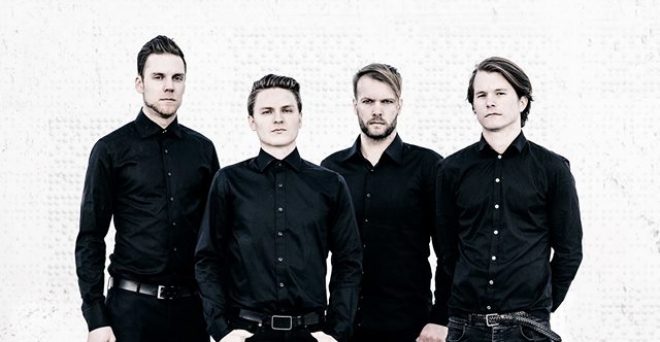 jeudi 18 mai 2017 - Traleuh
Leprous : nouvel album annoncé ; tournée européenne

Traleuh
Le quatuor norvégien Leprous (Progressive Metal) vient de dévoiler son cinquième album !
Baptisé "Malina", ce nouvel opus paraîtra le 25 août prochain via InsideOut Music et succèdera à The Congregation paru en 2015.
Quelques mots de Einar Solberg, vocaliste/claviériste du groupe, concernant cette nouvelle galette :
"We feel with 'Malina' that we've managed to achieve a natural sounding organic album with great songs that still sounds modern. Organic doesn't necessarily equal 'retro'. While we still very much sound like Leprous, I believe that with this album we more accurately define as a rock band than a metal band. We're insanely proud of this album, and can't wait to share it with you all."
"We wanted to try something new this time, and work with a new artist. Some good musician friends of ours recommended Corey Meyers. I checked him out, and damn he's good. This is the first time we've ever received the perfect cover on the first attempt. It represents the album perfectly and looks pretty amazing!"
En marge de l'annonce de ce nouvel album, les norvégiens ont également annoncé une tournée européenne, en compagnie des islandais d'Agent Fresco mais aussi de Alithia et Astrosaur.
Découvrez la pochette de l'album ainsi que l'affiche de la tournée ci-dessous !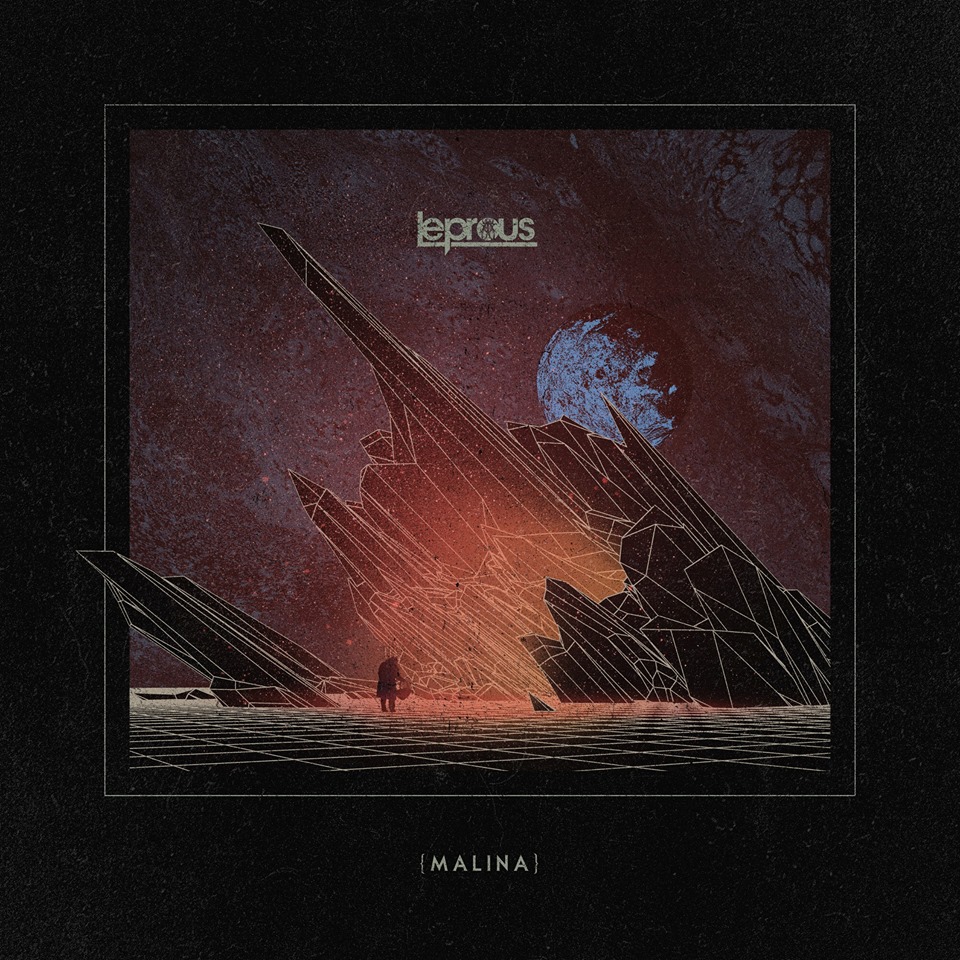 28.10.17 – Pumpehuset, Copenhagen, Denmark
29.10.17 – Logo, Hamburg, Germany
30.10.17 – Luxor, Cologne, Germany
31.10.17 – Rockhal, Esch, Luxembourg
1.11.17 – Patronaat, Haarlem, Netherlands
2.11.17 – The Dome, London, UK
3.11.17 – Voodoo Lounge, Dublin, Ireland
4.11.17 – Damnation Festival, Leeds, UK
5.11.17 – Biebob, Vosselaar, Belgium
6.11.17 – Trabendo, Paris, France
7.11.17 – Barakason, Nantes, France
8.11.17 – Rocher Palmer, Bordeaux, France
11.11.17 – Le Metronum, Toulouse, France
12.11.17 – Le Moulin, Marseille, France
13.11.17 – Magnolia, Milan, Italy
14.11.17 – CCO Villeurbanne, Lyon, France
15.11.17 – Salzhaus, Winterthur, Switzerland
16.11.17 – Grillen, Colmar, France
17.11.17 – Backstage Halle, Munich, Germany
18.11.17 – Szene, Vienna, Austria
19.11.17 – A38, Budapest, Hungary
20.11.17 – Rock Café, Prague, Czech Republic
21.11.17 – Proxima, Warsaw, Poland
22.11.17 – Musik & Freiden, Berlin, Germany