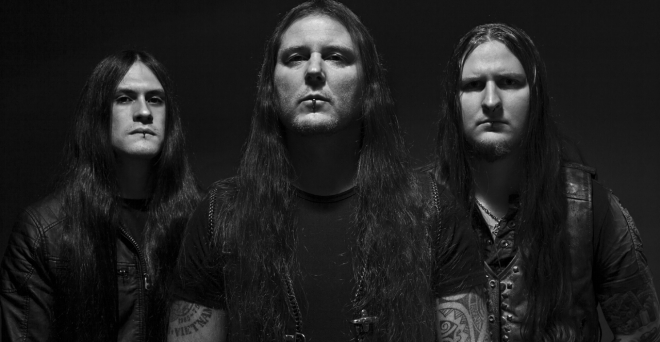 mardi 25 avril 2017
Nargaroth dévoile "Whither Goest Thou"

Nostalmaniac
Le Max de l'ombre. 29 ans. Rédacteur en chef de Horns Up (2015-2020) / Fondateur de Heavy / Thrash Nostalmania (2013)
Nargaroth (Black Metal - Allemagne) sortira son septième album studio, « Era of Threnody », le 16 mai prochain via Inter Arma Productions.
Il contiendra dix morceaux pour une durée de 65 minutes.
On retrouve Kerim "Krimh" Lechner (Septicflesh, ex-Decapitated) derrière les fûts.
"Across its 65-minute landscape, the 10 songs which comprise Era of Threnody paint a portrait of Nargaroth at its most dynamic: nearly every unique era of the band is represented, but executed with a startling sense of professionalism. But let it be known that "professionalism" in no way should be conflated with mainstream ambitions, for this is still pure 'n' pristine BLACK METAL in all its monochromatic grandeur.".
La lyric video du titre "Whither Goest Thou" se visionne ci-dessous.
Tracklist:
1. Dawn of Epiphany
2. Whither Goest Thou
3. Conjunction Underneath The Alpha Weel
4. ...As Orphans Drifting In A Desert Night
5. The Agony Of A Dying Phoenix
6. Epicedium To A Broken Dream
7. Love Is A Dog From Hell
8. Era Of Threnody
9. TXFO
10. My Eternal Grief, Anguish Neverending