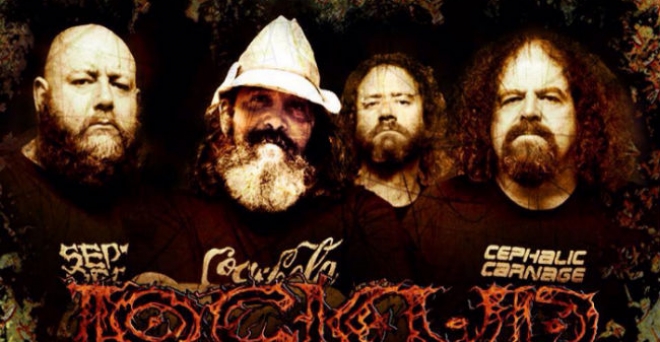 jeudi 8 décembre 2016 - Raleigh
Un extrait du prochain album de Lock Up disponible

Raleigh
Le groupe de Grindcore anglais Lock Up a dévoilé le titre "Mindfight", issu de son 4ème et prochain album.
Ce dernier portera le nom de "Demonization" et devrait sortir en mars 2017 via le label Listenable Records.
La date de sortie précise et la tracklist sont encore à dévoiler.

Pour rappel cet opus sera le premier à avoir le vocaliste américain Kevin Sharp (Venomous Concept, ex-Brutal Truth) qui a remplacé Tomas Lindberg (At the Gates), et il sera produit par Russ Russell (Napalm Death, The Rotted, Evile, etc).