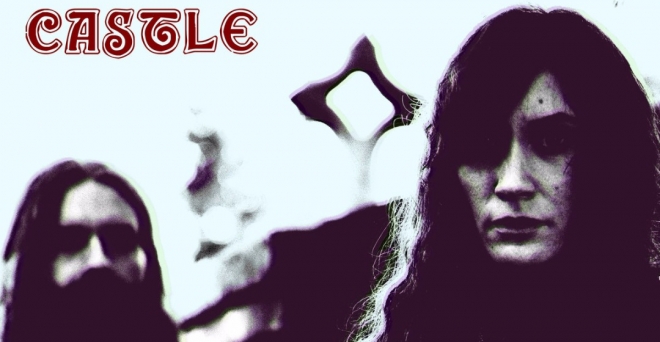 mercredi 5 octobre 2016 - Hugo
Castle dévoile le clip vidéo du titre "Down in the Cauldron Bog"

Hugo
Voix derrière River Of Gold.
Le groupe américain Castle (Heavy/Doom Metal) sortait en juillet dernier son nouvel album Welcome To The Graveyard via Ván Records.
Si ce dernier s'écoute toujours intégralement sur notre site, le groupe vient de dévoiler un nouveau clip vidéo !
Il met en image le titre "Down in the Cauldron Bog", et a été réalisé par Jaan Silmberg pour Pistoltrixx.
Découvrez-le ci-dessous !
Notons que le groupe commence dès ce soir sa tournée européenne, sans passer par la France malheureusement.
5.10 Prague, CZ – Modra Vopice
6.10 Budapest, HG – Durer Kert
7.10 Bucharest, RO – Old Grave Fest V
8.10 Volos, GR – Lab Art
9.10 Athens, GR – Death Disco
11.10 Parma, IT – Titty Twister *
12.10 Milan, IT – Lo Fi Club *
13.10 Freiburg, DE – White Rabbit Club *
14.10 Kassel, DE – Hammerschmeide *
15.10 Tilburg, NL – Little Devil *
16.10 Antwerp, BE – Desertfest Belgium
17.10 Aachen, DE – AZ *
18.10 Berlin, DE – Urban Spree
19.10 Olten, CH – Coq d'Or
20.10 Leipzig, DE – UT Connewitz (w/ Conan)
21.10 Hamburg, DE – Bambi Galore
22.10 Gothenburg, SE – Truckstop Alaska ^
23.10 Copenhagen, DK – KB18 ^
25.10 Gottingen, DE – Freihafen
26.10 Weimar, DE – Gerber3
27.10 Wroclaw, PL – Ciemna Strona Miasta
28.10 Poznan, PL – U Bazyla
29.10 Zielona Gora – Jazzkino