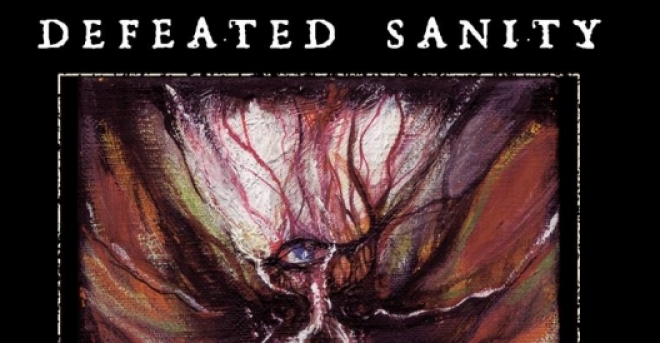 mardi 7 juin 2016 - Lactance
Un nouveau morceau de Defeated Sanity à découvrir

Lactance
Defeated Sanity (Technical Brutal Death Metal - GER) vient de dévoiler un nouveau morceau de son prochain album intitulé Disposal Of The Dead / Dharmata.

Le prochain opus des Allemands sortira pour rappel le 22 juillet prochain via le label Willowtip Records. Pour être plus précis ce nouvel album doit être considéré comme "l'alliance de deux EP" et comme un "split du groupe avec lui-même".

La première face sonnera donc dans la plus pure tradition du groupe, tandis que la seconde sera un hommage "au Death Metal Progressif old-school", avec la participation notamment de Max Phelps (Exist, Cynic, Death To All-live).
Le titre Into The Soil se découvre quant à lui juste en dessous.
Tracklist :
Side A (Disposal Of The Dead)
1. Remotio Mortuorum
2. Into The Soil
3. Consuming Grief
4. Generosity Of The Deceased
5. Suttee
6. The Bell
Side B (Dharmata)
7. Dharmata
8. The Mesmerizing Light
9. At One With Wrath
10. The Quest For Non-Existence
11. Return To Samsara