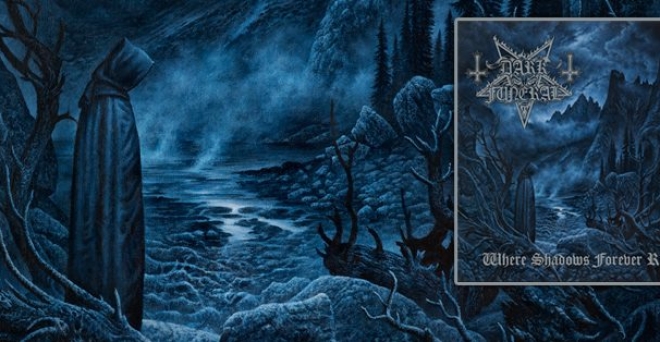 mardi 31 mai 2016 - Hugo
Nouveau titre et clip vidéo pour Dark Funeral

Hugo
Voix derrière River Of Gold.
« Where Shadows Forever Reign », le nouvel opus des Suédois de Dark Funeral (Black Metal), sortira le 3 juin prochain via Century Media Records.
Il a été produit par Lord Ahriman et Daniel Bergstrand (In Flames, Dimmu Borgir, Behemoth)
Pour rappel, il s'agira du premier album avec le vocaliste Heljarmadr (Grá, Domgård) et le bassiste Natt (ex-Angrepp).
L'artwork a été réalisé par Kristian "Necrolord" Wåhlin (Dissection, Sacramentum, etc).

Après le morceau-titre "Where Shadows Forever Reign", découvrez "Unchain My Soul" et son clip vidéo ci-dessous !
Tracklist:
1. Unchain My Soul
2. As One We Shall Conquer
3. Beast Above Man
4. As I Ascend
5. Temple Of Ahriman
6. The Eternal Eclipse
7. To Carve Another Wound
8. Nail Them To The Cross
9. Where Shadows Forever Reign
Retrouvez le groupe sur Facebook.