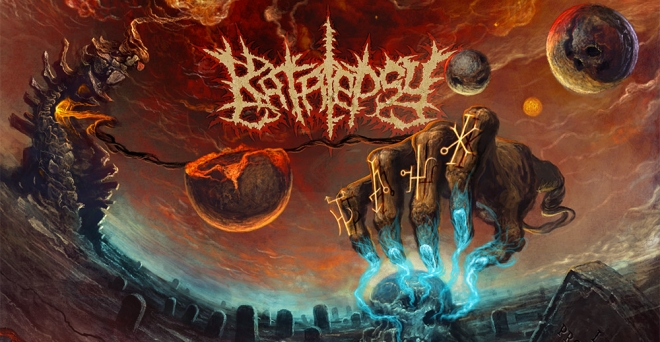 mercredi 18 mai 2016 - Hugo
Katalepsy dévoile "To the Lords of Nihil"

Hugo
Voix derrière River Of Gold.
Le groupe russe Katalepsy (Brutal Death/Groove Metal) sortira « Gravenous Hour » le 27 mai prochain via Unique Leader Records.
Il a été enregistré aux Cosmos Studios en compagnie de Arkady Navaho (Distant Sun, Grond, Cannibalistic Infancy).
L'artwork est signé W. Smerdulak (Ninnghizhidda, Semargl, Veld).
Après un premier titre, "To the Lords of Nihil" se découvre ici !
Tracklist:
1. In The Dark Of Stars
2. Blinded Sultan
3. To The Lords Of Nihil
4. Critical Black Mass
5. The Long Bright Darkness
6. Monastery Of Nothing
7. After Omega
8. Grave New World
9. Ghoul Inquisitor
10. Tephra
11. In The River Of Red