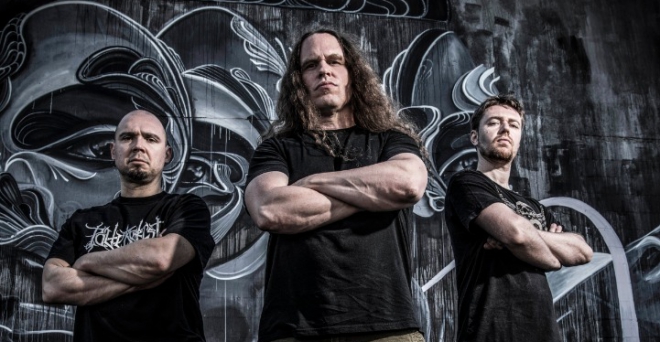 mardi 2 octobre 2018
"All Hope Destroyed" : le nouveau titre de Hate Eternal est disponible

Traleuh
« Upon Desolate Sands » , c'est le nom du prochain album des Américains de Hate Eternal (Death Metal) dont la sortie est prévue le 26 octobre prochain chez Season of Mist.
L'artwork est signé Eliran Kantor (Incantation, Satan, Venom Prison).
Pour rappel, Infernus, dernier opus en date du groupe, avait bénéficié d'une chronique, signée Prout, lors de sa sortie. Pour les curieux, ça se passe ici.
Après What Lies Beyond et Nothingness of Being, c'est donc au tour du titre All Hope Destroyed de se découvrir ci-dessous !
Tracklist:
1. The Violent Fury
2. What Lies Beyond
3. Vengeance Striketh
4. Nothingness of Being
5. All Hope Destroyed
6. Portal of Myriad
7. Dark Age of Ruin
8. Upon Desolate Sands
9. For Whome We Have Lost