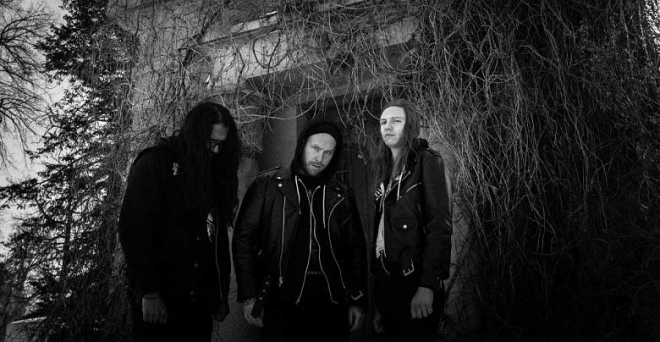 mercredi 14 mars 2018 - Raleigh
Of Feather and Bone diffuse "Resounding from the Depths"

Raleigh
Les Américains de Of Feather and Bone (Death Metal) sortiront leur deuxième album studio, « Hymns Of Perversion », le 23 mars 2018 via Profound Lore Records
Il a été enregistré aux Goldberg Studios l'été dernier avec Steve Goldberg (Cephalic Carnage).
Dan Lowndes (Cruciamentum) s'est chargé du mastering.
L'artwork a été confié à Stefan Todorovic.
Après "Lust for Torment" et "Hymn of Perversion" découvrez le morceau "Resounding from the Depths" ci-dessous !
Tracklist :

1. Repulsive Obscurity
2. Resounding From The Depths
3. Lust For Torment
4. Mockery Of The Ascension
5. Hymn Of Perversion
6. Pious Abnormality
7. Throne Of The Serpent