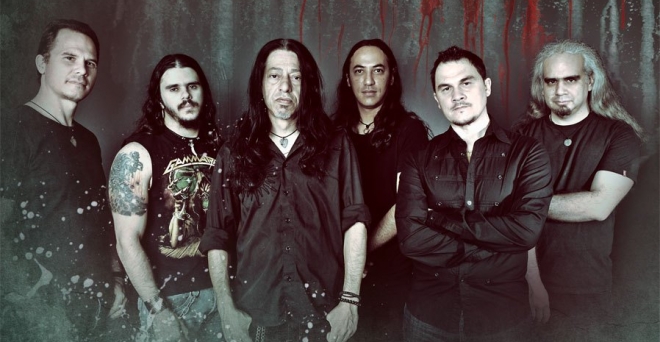 dimanche 22 octobre 2017
Arrayan Path dévoile "The Hundred names of Kali Ma"

Nostalmaniac
Le Max de l'ombre. 29 ans. Rédacteur en chef de Horns Up (2015-2020) / Fondateur de Heavy / Thrash Nostalmania (2013)
Le groupe chypriote Arrayan Path (Epic Power Metal) sortira son sixième album, « Dawn of Aquarius », le 17 novembre prochain via Pitch Black Records.
Pour rappel, il a été mixé et masterisé par Simone Mularoni aux Domination studios de Saint-Marin.
On retrouvera parmi les guests Andreas Paraschos (Blynd), George Eracleous (Oneirism) et Christodoros Mnasonos.
L'artwork a été réalisé par Stefan Heilemann
Après "Dawn of Aquarius", le morceau "The Hundred names of Kali Ma" s'écoute ci-dessous.
Tracklist:
1. Equilibrium
2. The Flower born of itself
3. Dark Daughter of the snake
4. The Hundred names of Kali Ma
5. So it shall be written
6. She who is primordial wisdom
7. Dawn of Aquarius
8. Cremation grounds
9. Empress (Reality of all the threes)
10. Lotus eyes
11. The Eleventh mantra
12. Guardian angel
13. Garland of skulls