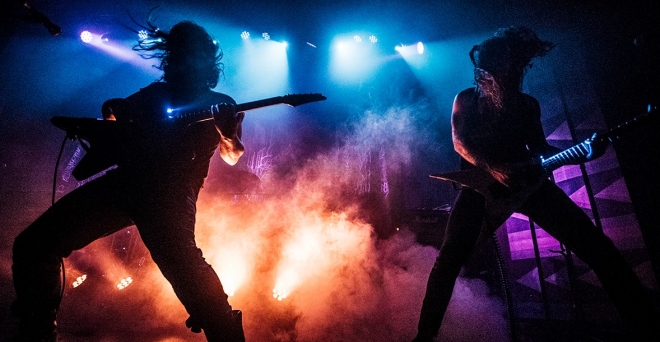 lundi 21 août 2017
Wolves in the Throne Room dévoile le titre "Angrboda"

Traleuh
« Thrice Woven » , c'est le nom du prochain album des Américains de Wolves in the Throne Room (Black Metal) dont la sortie est prévue le 22 septembre prochain chez Artemisia.
Il s'agira du premier album avec le guitariste Kody Keyworth.
On retrouvera parmi les guests Anna Von Hausswolff, Steve Von Till (Neurosis) et Zeynep Oyku.
Après "Born from the Serpent's Eye" dévoilé il y a peu, c'est au tour du morceau "Angrboda" de se révéler !
Tracklist:
1. Born from the Serpent's Eye
2. The Old Ones Are With Us
3. Angrboda
4. Mother Owl, Father Ocean
5. Fires Roar in the Palace of the Moon