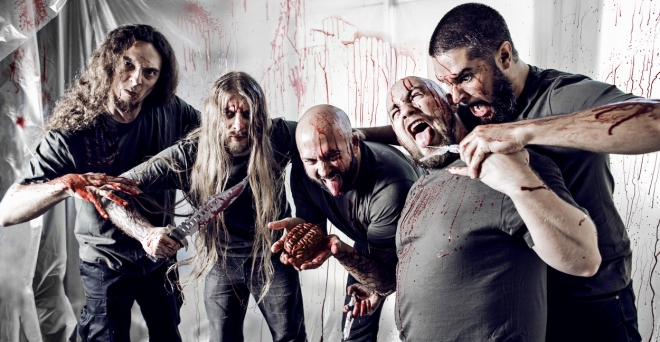 mardi 17 janvier 2017
EXCLU HU : Découvrez "Reptilian", le nouveau clip de Benighted

Nostalmaniac
Le Max de l'ombre. 29 ans. Rédacteur en chef de Horns Up (2015-2020) / Fondateur de Heavy / Thrash Nostalmania (2013)
Trois ans après « Carnivore Sublime », le combo français Benighted (Death Metal/Grindcore) sortira un nouvel album, baptisé « Necrobreed », le 17 février prochain par le biais de Season of Mist.
Il s'agira du premier album avec le batteur Romain Goulon (Necrophagist).
Parmi les guests, on retrouve Asphodel (öOoOoOoOoOo, ex-Pin-Up Went Down), Arno (Black Bomb A) et Trevor Strnad (The Black Dahlia Murder) sur le titre "Forgive Me Father" .
En avant-première sur HU, le clip vidéo du titre "Reptilian" se visionne ci-dessous.
Tracklist:
1. Hush Little Baby
2. Reptilian
3. Psychosilencer
4. Forgive Me Father
5. Leatherface
6. Der Doppelgaenger
7. Necrobreed
8. Monsters Make Monsters
9. Cum With Disgust
10. Versipellis
11. Reeks Of Darkened Zoopsia
12. Mass Grave
Notre chronique est disponible ici.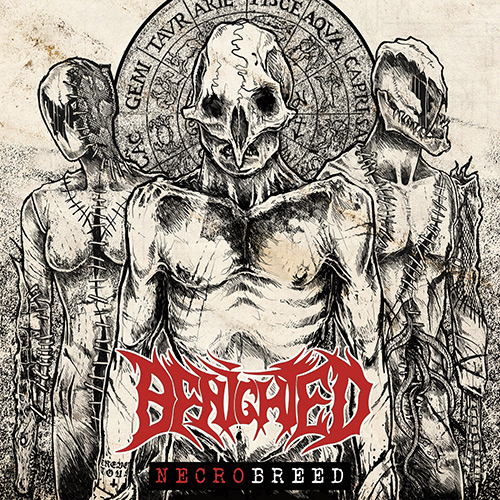 www.facebook.com/brutalbenighted
www.facebook.com/seasonofmistofficial

http://smarturl.it/BenightedNecrobreed
Benighted sera en tournée prochainement avec Wormed. Voici les dates :
21 Jan 17 Lisbon (PT) RCA Club (XXXapada Na Tromba)
10 Feb 17 Grenoble (FR) L'Ampérage
11 Feb 17 Puget-Sur-Argens (FR) Le Rat's
17 Feb 17 Saint Étienne (FR) Le FIL
18 Feb 17 Montbeliard (FR) L'atelier des miles
21 Feb 17 Nantes (FR) Le Ferailleur
22 Feb 17 Joue Les Tours (FR) Le Temps Machine
23 Feb 17 Paris (FR) Le Petit Bain
24 Feb 17 Bergen (NO) Blastfest
25 Feb 17 Rouen (FR) Le 106
03 Mar 17 Toulouse (FR) Le Metronum
18 Mar 17 Nancy (FR) Le Hublot
31 Mar 17 Dijon (FR) Le Consortium
01 Apr 17 Limours (FR) MJC
BENIGHTED
+ WORMED
15 Apr 17 Essen (DE) Turock
16 Apr 17 Arnhem (NL) Willemeen
17 Apr 17 Arlon (BE) L'entrepot
18 Apr 17 Weinheim (DE) Cafe Central
19 Apr 17 Praha (CZ) Modrá Vopice
21 Apr 17 Zug (CH) Industrie 45
23 Apr 17 Vienna (AT) Viper Room
24 Apr 17 Budapest (HU) Dürer Kert
25 Apr 17 Bucharest (RO) Fabrica
26 Apr 17 Cluj-Napoca (RO) Flying Circus
27 Apr 17 Ljubljana (SI) Orto Bar
28 Apr 17 Brescia (IT) Circolo Colony
29 Apr 17 Innsbruck (AT) PMK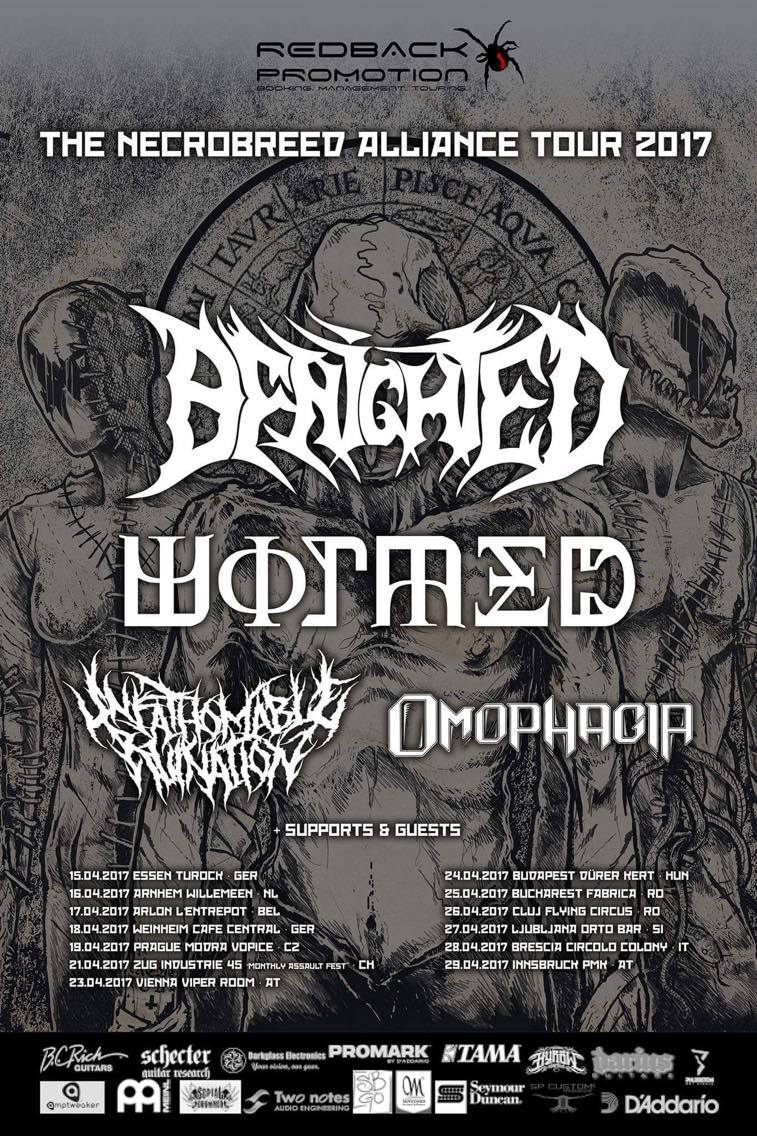 BENIGHTED
11 May 17 Horní Libchava (CZ) Zámek Horní Libchava
13 May 17 Zamek (CZ) Nice To Eat You Fest 2017
20 May 17 Saint-Omer (FR) Dreamer Fest 2017
03 Jun 17 Saint-Riquier (FR) Abbaye Metal Fest 2017
06 Jul 17 Viveiro (ES) Resurrection Festival 2017 (Exact date TBA)
29 Jul 17 Steenwijk (NL) Stonehenge Festival 2017
24 Aug 17 Spital Am Semmering (AT) Kaltenbach Open Air Festival 2017