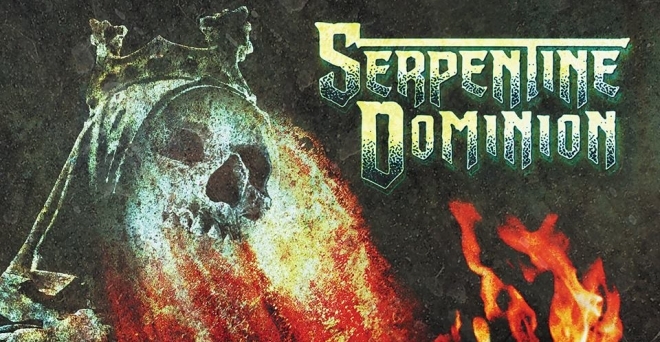 jeudi 15 septembre 2016
Serpentine Dominion dévoile "On The Brink Of Devastation"

Lactance
Serpentine Dominion, le nouveau supergroupe réunissant Adam Dutkiewicz (Killswitch Engage), George "Corpsegrinder" Fisher (Cannibal Corpse) and Shannon Lucas (ex-The Black Dahlia Murder), vient de diffuser un nouvel extrait de son prochain album.
Serpentine Dominion sortira pour rappel le 28 octobre prochain, via Metal Blade Records.
Le morceau On The Brink Of Devastation, disponible dans sa version play-through, s'écoute juste en dessous.
Tracklist :
01. Intro
02. The Vengeance In Me
03. Vanquished Unto Thee
04. Divide, Conquer, Burn, And Destroy
05. Sovereign Hate
06. On The Brink Of Devastation
07. Jagged Cross Legions
08. Prelude
09. This Endless War