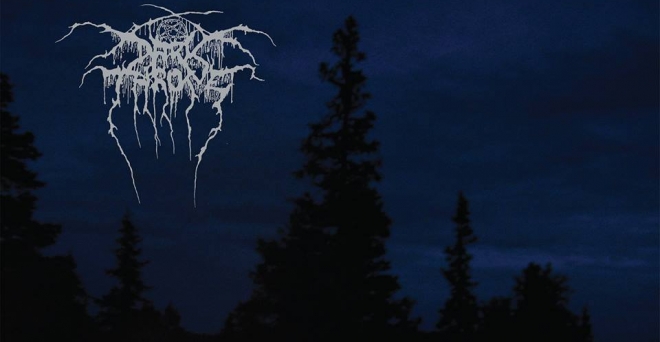 jeudi 18 août 2016
Darkthrone dévoile "Tundra Leech"

Hugo
J'écoute que du rap et de la techno en vrai.
On vous l'expliquait il y a quelques temps, Darkthrone va sortir son nouvel album prochainement !
Le disque s'intitule « Arctic Thunder » et sortira le 14 octobre prochain via Peaceville Records. Il se précommande en plusieurs éditions ici.
Quelques mots du label à son propos : "Norwegian duo, Darkthrone, return with their first new studio material since 2013's triumphant The Underground Resistance.

Fenriz and Nocturno Culto once more show their mastery of 'the riff', demonstrating why Darkthrone remain one of the most respected and enduring acts in the history of extreme Metal.

An eclectic mix of free-spirited 1980's fuelled blackened hHeavy Metal executed in Darkthrone's trademark raw and organic style, Arctic Thunder was recorded and produced by the band, with the sessions conducted at Darkthrone's old rehearsal unit, The Bomb Shelter, which they had originally used during 1988-1990.

With themes based around hate, contempt, and the inner mind and soul, plus the notable presence of Nocturno Culto on vocal duties across all songs for the first time in recent years, Arctic Thunder retains a grim atmosphere throughout the album's 8 tracks."
Pour patienter, découvrez un premier extrait de l'opus ci-dessous !
Tracklist :
1 Tundra Leech
2 Burial Bliss
3 Boreal Fiends
4 Inbred Vermin
5 Arctic Thunder
6 Throw Me Through The Marshes
7 Deep Lake Tresspass
8 The Wyoming Distance
La version avec la petite présentation de Fenriz :
Le morceau seul :