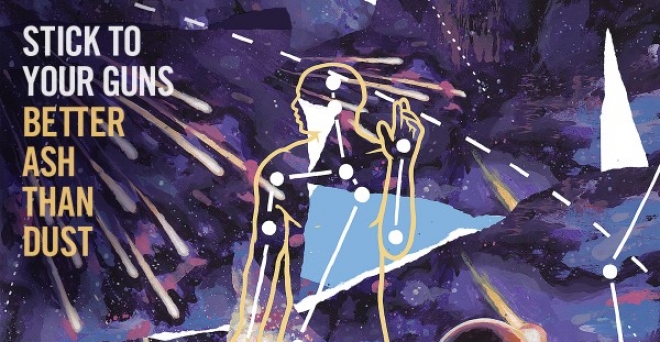 mercredi 17 août 2016
Stick To Your Guns dévoile "The NeverEnding Story"

Hugo
J'écoute que du rap et de la techno en vrai.
Les Américains de Stick To Your Guns (Hardcore) viennent de signer avec le label Pure Noise Records et sortiront un nouvel EP le 23 septembre prochain.
Le disque s'intitule « Better Ash Than Dust » et se précommande ici.
Après le titre"Universal Language", dédié aux victimes des évènements récents aux USA, le groupe nous dévoile "The NeverEnding Story".
Découvrez le morceau ainsi que l'artwork et la pochette de l'EP ci-dessous !
Tracklist :
1. Better Ash Than Dust
2. Universal Language
3. No Tolerance
4. The NeverEnding Story
5. The Suspend