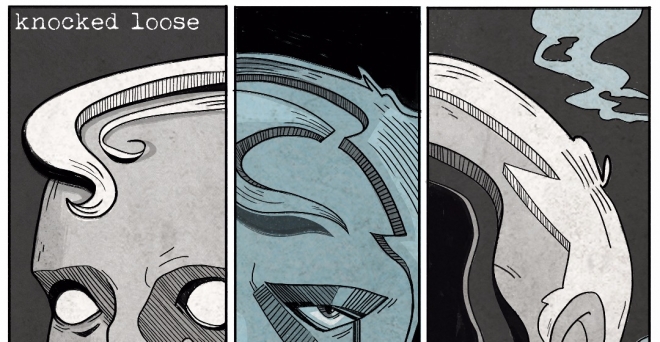 mardi 9 août 2016
Knocked Loose dévoile "Oblivions Peak"

Hugo
Voix derrière River Of Gold.
Les Américains de Knocked Loose (Hardcore) sortiront leur nouvel album « Laugh Tracks » le 16 septembre prochain via Pure Noise Records.
Aussi, le groupe vient de nous dévoiler le titre "Oblivions Peak", dont le chanteur nous en dit quelques mots : "'Oblivions Peak' was the first song we wrote for this album, and still one of our favorites. Some of the coolest riffs we've ever had, hope you like it!"
Découvrez le morceau ci-dessous !
Tracklist :
1. Oblivions Peak
2. Deadringer
3. The Rain
4. Blood Will Have Blood
5. Counting Worms
6. My Heroes
7. Billy No Mates
8. Last Words
9. No Thanks
10. A Fetish
11. Laugh Tracks