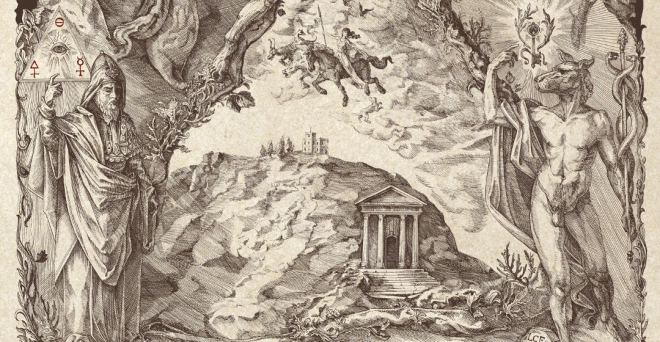 mercredi 18 décembre 2019 - Traleuh
Mosaic livre son premier long-format en streaming intégral

Traleuh
Ragged & dirty.
Le collectif allemand Mosaic (Black Metal) a récemment sorti Secret Ambrosian Fire, son premier long-format.
L'opus est disponible via le label Eisenwald.
Son artwork est signé Jose Gabriel Alegría Sabogal.
On retrouve parmi les nombreux guests Heemann (ex-Secrets of the Moon), Erik Gärdefors (Grift), Sean "Deth" Kratz (Osi and the Jupiter) ou encore Katrin Rohde (Hel, Bal Anders).
Découvrez le disque ci-dessous !
Tracklist:
1. Am Teufelsacker
2. Brimstone Blossoms
3. Cloven Fires
4. She-Water
5. Ambrosia XIX
6. Wetterdistel
7. Coal Black Salt
8. The Devil's Place
9. Im Kohlensud