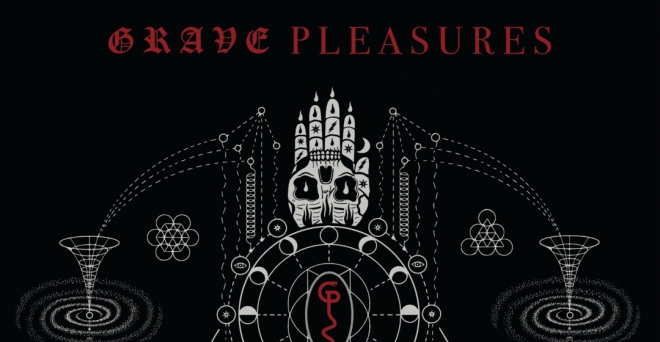 lundi 4 novembre 2019 - Nostalmaniac
Grave Pleasures dévoile un morceau inédit

Nostalmaniac
Le Max de l'ombre. 29 ans. Rédacteur en chef de Horns Up (2015) / Fondateur de Heavy / Thrash Nostalmania (2013)
La formation finlandaise Grave Pleasures (Apocalyptic post-punk) a mis en ligne un titre inédit !
Le morceau se nomme "Violence of Night" et il figurera sur un album live (Doomsday Roadburn (Live at Roadburn Festival 2018)) à paraître le 8 novembre prochain chez Secret Trees / Century Media (Digital) et Svart Records (LP/CD).
Ecoutez "Violence of Night" ci-dessous. A noter qu'il s'agit d'un outtake de leur dernier album, « Motherblood » (2017).
Tracklist:
1. Mind Intruder (Live At Roadburn Festival 2018)
2. Doomsday Rainbows (Live At Roadburn Festival 2018)
3. Fear Your Mind (Live At Roadburn Festival 2018)
4. Laughing Abyss (Live At Roadburn Festival 2018)
5. Genocidal Crush (Live At Roadburn Festival 2018)
6. Haunted Afterlife (Live At Roadburn Festival 2018)
7. Cold War Funeral (Live At Roadburn Festival 2018)
8. Infatuation Overkill (Live At Roadburn Festival 2018)
9. Love In A Cold World (Live At Roadburn Festival 2018)
10. Atomic Christ (Live At Roadburn Festival 2018)
11. Strange Attractors (Live At Roadburn Festival 2018)
12. Deadenders (Live At Roadburn Festival 2018)
13. Death Reflects Us (Live At Roadburn Festival 2018)
14. Joy Through Death (Live At Roadburn Festival 2018)
15. There Are Powers At Work In This World
16. Violence Of Night