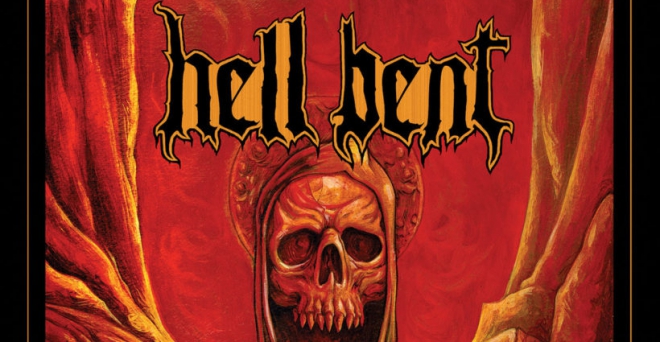 mercredi 8 mai 2019 - Raleigh
Hell Bent diffuse un extrait de son premier album à venir

Raleigh
Le groupe de Crossover/Thrash Metal/Hardcore Hell Bent diffuse un extrait de son premier album.
Ce dernier, intitulé Apocalyptic Lamentations, paraîtra le 14 juin via le label Horror Pain Gore Death Productions.
Le morceau Welcome to the Dirt s'écoute plus bas, aux côtés de la tracklist et de la pochette !
Tracklist :
1. Welcome to the Dirt
2. Oppression, Enslavement, Coersion
3. Ichtyosis
4. Pandemic
5. Cerberus Unbound
6. The Season Begins
7. Prey for War
8. Scythian Horde
9. Sledgehammer Hell Bent (Znowhite)