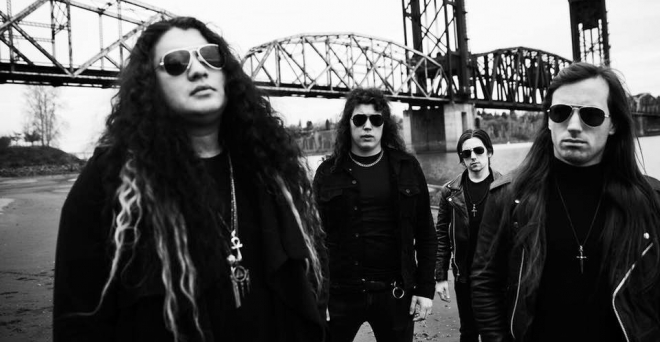 samedi 27 avril 2019 - Traleuh
Un nouvel extrait pour le prochain Idle Hands

Traleuh
Ragged & dirty.
La maison de disques allemande Eisenwald Tonschmiede distribuera bientôt le premier long-format de la formation américaine Idle Hands (Heavy Metal/Gothic Rock).
Sobrement intitulé Mana, celui-ci est donc prévu pour le 10 mai prochain, succèdant à l'EP Don't Waste Your Time, paru en juin dernier. Il a été produit par Sebastian Silva et Gabriel Franco. Côté mastering, on retrouve Brad Boatright de l'Audiosiege.
La pochette est signée Adam Burke.
Après Give Me To The Night, c'est donc au tour du titre Dragon, Why Do You Cry? de se dévoiler ci-dessous !
Tracklist :
1. Nightfall
2. Jackie
3. Cosmic Overdrive
4. Don't Waste Your Time
5. Give Me To The Night
6. Blade and the Will
7. Dragon, Why Do You Cry?
8. Double Negative
9. It'll Be Over Before You Know It
10. A Single Solemn Rose
11. Mana