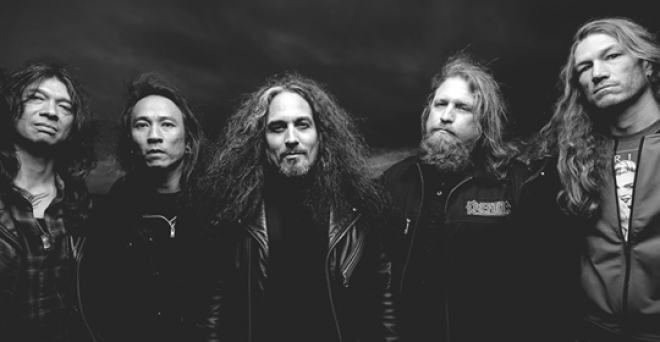 vendredi 26 avril 2019 - Traleuh
Death Angel diffuse le morceau "The Pack"

Traleuh
Je défenestre.
La mythique formation californienne Death Angel (Thrash Metal) diffuse un nouvel extrait de Humanicide, son prochain disque !
Il paraîtra comme à l'accoutumée chez Nuclear Blast pour une date de sortie fixée au 31 mai. Il a été enregistré et mixé par Jason Suecof (Deicide, Trivium) de l'Audiohammer Studios. Côté mastering, on retrouve Ted Jensen (Slipknot) du Sterling Sound. La pochette est signée Brent Elliott White (Lamb of God, Megadeth).
Après le titre d'ouverture, c'est au tour de The Pack de se dévoiler ci-dessous !
Tracklist :
1. Humanicide
2. Divine Defector
3. Aggressor
4. I Came For Blood
5. Immortal Behated
6. Alive and Screaming
7. The Pack
8. Ghost of Me
9. Revelation Song
10. Of Rats and Men
11. The Day I Walked Away (Bonus Track)