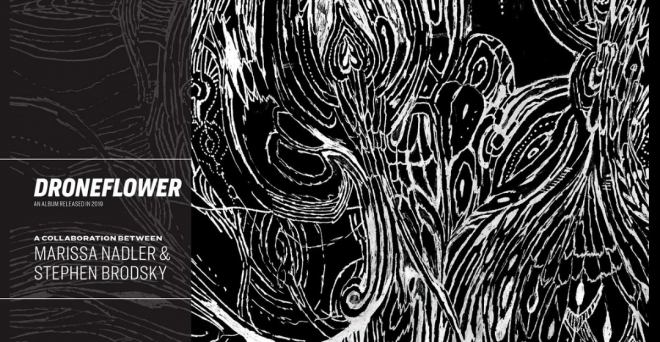 vendredi 26 avril 2019 - Traleuh
La collaboration entre Marissa Nadler et Stephen Brodsky s'écoute en intégralité

Traleuh
Ragged & dirty.
L'artiste bostonienne Marissa Nadler s'associe à Stephen Brodsky (Cave In, Mutoid Man) à l'occasion d'un long-format !
Il est baptisé Droneflower et vient de paraître chez la maison de disques Sacred Bones. Conçu initialement comme une sorte de bande-son de film d'horreur, Droneflower a pris progressivement pris une tournure bien différente, en gardant tout de même un aspect très cinématique.
Droneflower contient par ailleurs un guest en la personne de Dana Colley, saxophoniste de Morphine, sur le titre de clôture de l'album In Spite of Me, une reprise dudit groupe.
Découvrez donc le disque en son intégralité ci-dessous !
Tracklist :
1. Space Ghost I
2. For The Sun
3. Watch the Time
4. Space Ghost II
5. Dead West
6. Estranged
7. Shades Apart
8. Buried in Love
9. Morbid Mist
10. In Spite of Me
Pour rappel, le sieur Nostalmaniac avait couvert la date de Marissa Nadler au Botanique de Bruxelles. Le live-report est toujours disponible par ici.