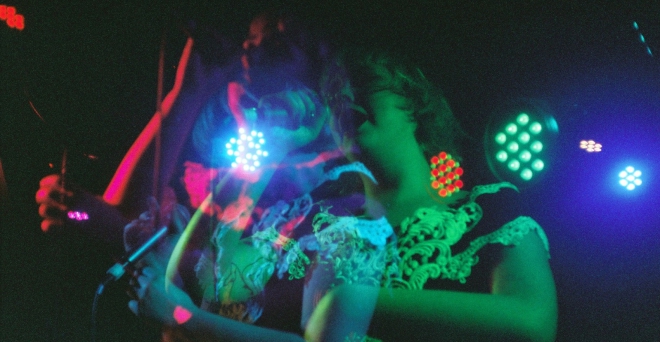 vendredi 5 avril 2019 - Traleuh
Un troisième extrait pour le prochain Sólveig Matthildur

Traleuh
Ragged & dirty.
Sólveig Matthildur (Darkwave) nous diffuse le morceau éponyme de son prochain disque, Constantly in Love.
Succèdant à Unexplained Miseries & the Acceptance of Sorrow (2016), celui-ci paraîtra chez Artoffact Records pour une date de sortie fixée au 19 avril prochain.
En outre, Constantly in Love contiendra deux featurings, avec Deb Demure de Drab Majesty et l'artiste derrière Some Ember. Il comprendra enfin un remix de la parisienne Hante.
Pour information, Sólveig Matthildur est claviériste chez la formation islandaise Kælan Mikla, qui a fait paraître son dernier long-format en fin d'année dernière. Il s'écoute toujours sur notre site.
Après Dystopian Boy et Utopian Girl, c'est donc au tour du titre éponyme de se dévoiler ci-dessous !
Tracklist :
1. Constantly in Love
2. My Desperation
3. Your Desperation
4. Tómas
5. My Father Taught Me How To Cry
6. Constantly Heartbroken
7. Dystopian Boy
8. Utopian Girl
9. I'm OK
10. The End
11. Your Desperation (Hante. remix bonus)