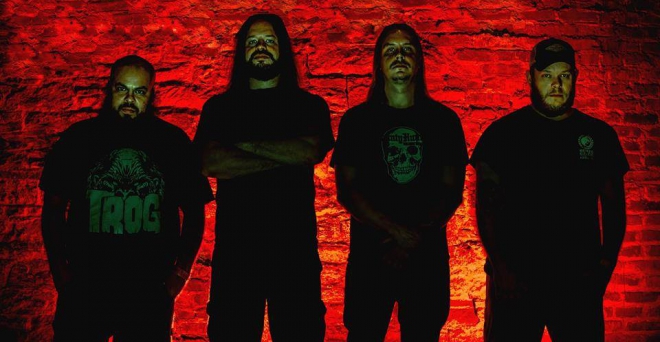 vendredi 22 février 2019 - Traleuh
Un nouvel album pour Origin

Traleuh
Ragged & dirty.
Les Américains d'Origin (Brutal/Technical Death) viennent d'annoncer leur huitième album studio.
Baptisé Abiogenesis - A Coming Into Existence, celui-ci paraîtra chez Agonia Records pour une date de sortie fixée au 3 mai prochain.
Il s'agit en fait d'une compilation de morceaux inédits créés entre 1991 et 1996, réenregistrés au Hyde Street Studios pour l'occasion. À la chaise de mixage et de mastering, on retrouve Robert Rebeck.
En titres bonus, on trouve également un réengistrement du premier EP du groupe, A Coming Into Existence.
Découvrez la pochette du disque ci-dessous !
Tracklist :
"Abiogenesis"
1. Insanity*
2. Mauled**
3. Autopsied Alive**
4. Spastic Regurgitation*
5. Bleed as Me*
6. Mind Asylum*
7. Infestation*
8. Murderer**

"A Coming Into Existence"
9. Lethal Mainpulation the bone crusher chronicles***
10. Sociocide***
11. Manimal Instincts***
12. Inner Reflections The Pain from Within***
* Necrotomy (pre-Origin) 1990-91.
**Thee Abomination (pre-Origin) 1992-93.
*** Origin 1997-98.