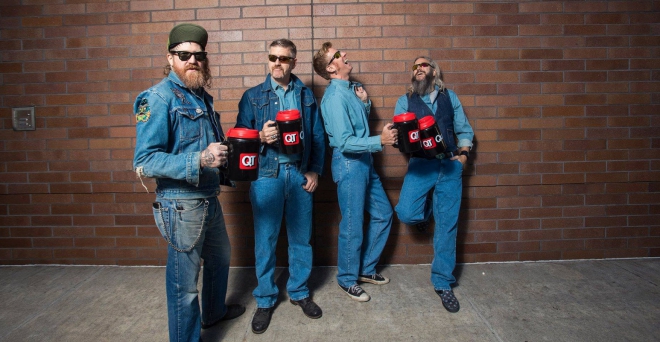 jeudi 7 février 2019 - Traleuh
Mastodon diffuse l'intégralité de sa performance live au K! Pit en compagnie de Scott Kelly

Traleuh
Je défenestre.
Mastodon nous diffuse l'intégralité de sa prestation au K! Pit !
Et le show est pour le moins particulier, puisque pour l'occasion, la formation d'Atlanta était en compagnie de Scott Kelly (Neurosis), collaborateur récurrent de Mastodon depuis ses débuts. C'est donc tout le répertoire de Scott Kelly qui est ici interprété, avec les mythiques Blood and Thunder et Crystal Skull mais aussi le plus récent Scorpion Breath, issu du dernier disque du groupe, dont la chronique se lit toujours dans nos pages.
On vous laisse découvrir ça ci-dessous !
Tracklist :
1. Scorpion Breath
2. Aqua Dementia
3. Crack The Skye
4. Diamond In The Witch House
5. Crystal Skull
6. Blood And Thunder
Pour rappel, Mastodon sera de passage à Paris dans quelques jours.