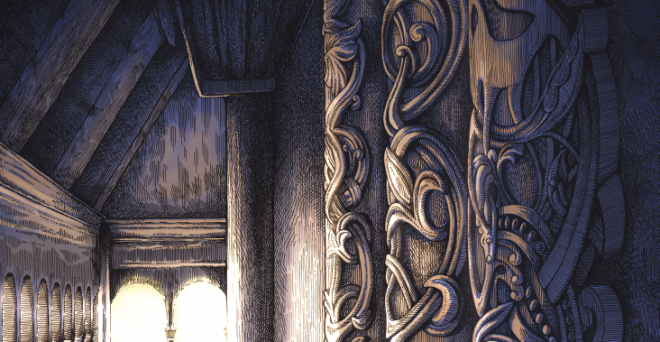 jeudi 10 janvier 2019 - Traleuh
Un second extrait pour le prochain The Sabbathian

Traleuh
Je défenestre.
Latum Alterum, c'est le titre du premier longue-durée de la formation norvégienne The Sabbathian (Doom Metal), qui succèdera à l'EP Ritual Rites sorti en septembre 2014.
Sa date de sorte est fixée au 25 janvier prochain chez la maison de disques finlandaise Svart Records.
Pour information, The Sabbathian est composé de Chad Davis (Hour of Thirteen, ex-Demoncy) et Anette Uvaas Gulbrandsen (ex- Nàttsòl).
Après The Brightest Light, c'est donc au tour du titre Liti Kjersti de se dévoiler ci-dessous !
Tracklist :
1. Requiem... (Intro)
2. The Brightest Light
3. Liti Kjersti
4. Head Of A Traitor
5. One Night Of Cruelty
6. Embrace The Dark
7. Evig Hvile / Libera me... (outro)