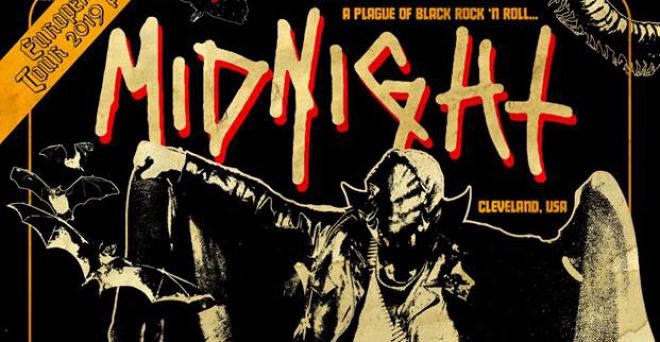 dimanche 16 décembre 2018 - Hugo
Midnight en tournée européenne

Hugo
Voix derrière River Of Gold.
Les Américains de Midnight (Black/Speed Metal) viennent d'annoncer leur prochaine tournée européenne !
Au programme, un passage en France (28.04 - Colmar), en Belgique (17.04 - Alost) et en Suisse (19.04 - Bâle).
Découvrez le poster de la tournée ci-dessous !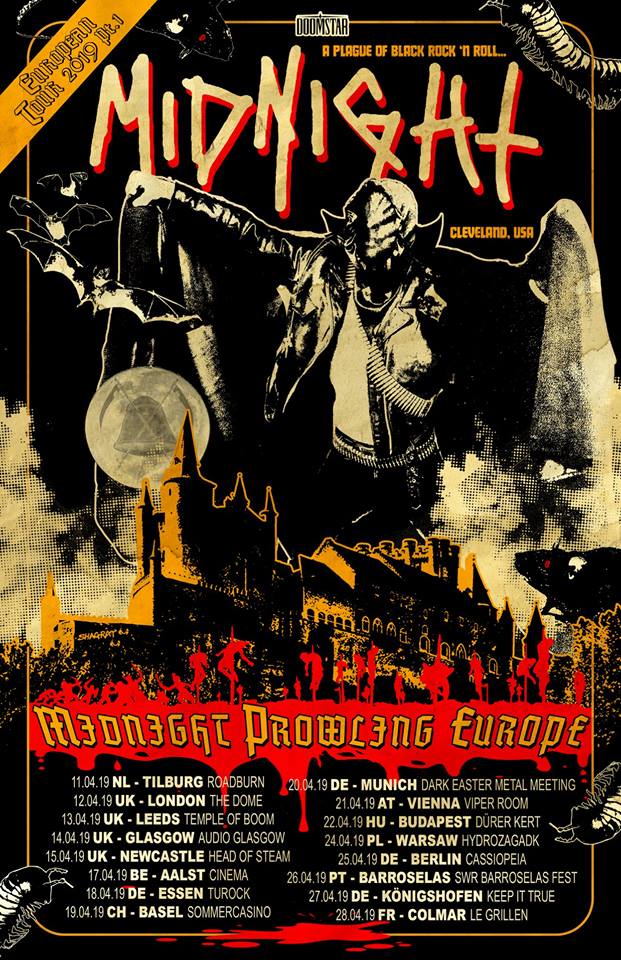 Midnight sortait l'année dernière son disque intitulé Sweet Death and Ecstasy.