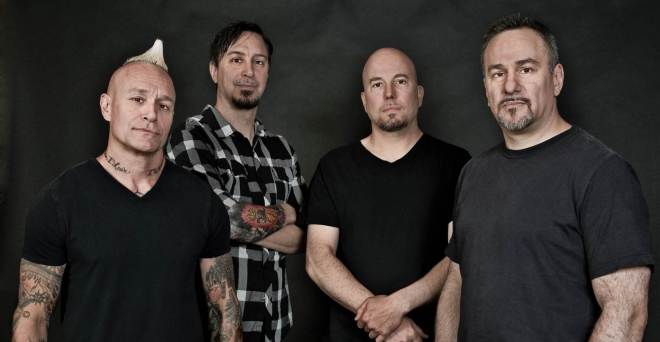 vendredi 19 octobre 2018 - Florent
Sick Of It All dévoile "Wake the Sleeping Dragon"

Florent
L'autre belge de la rédac'. Passé par Spirit of Metal et Shoot Me Again.
Sick Of It All publiera le 2 novembre prochain son nouvel album Wake The Sleeping Dragon, via Century Media.
Les New-Yorkais en dévoilent aujourd'hui l'extrait éponyme.
Tracklist :
1. Inner Vision
2. That Crazy White Boy Shit
3. The Snake (Break Free)
4. Bull's Anthem
5. Robert Moses Was a Racist
6. Self Important Shithead
7. To the Wolves
8. Always with Us
9. Wake the Sleeping Dragon
10. 2+2
11. Beef Between Vegans
12. Hardcore Horseshoe
13. Mental Furlough
14. Deep State
15. Bad Hombres
16. Work the System
17. The New Slavery