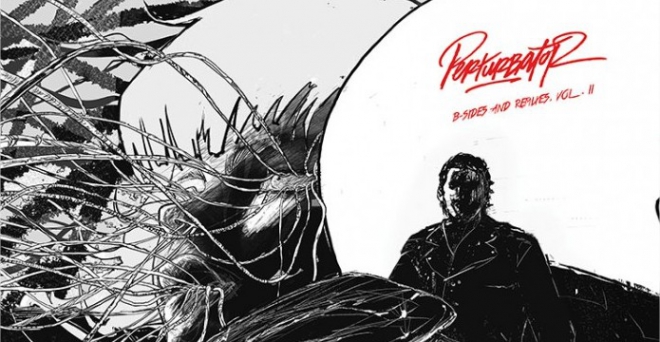 mercredi 17 octobre 2018 - Raleigh
Un extrait issu du second album de remixes de Perturbator

Raleigh
Le projet français Perturbator (Dark Synth) a annoncé il y a peu deux albums de remixes !
Intitulé respectivement B-Sides and Remixes, Vol I et B-Sides and Remixes, Vol II, ce dernier consistera d'avantage en une compilation de B-Sides jamais sorties ou difficilement trouvables.
La date de sortie des deux opus est fixée au 16 novembre prochain chez Blood Music.
Pour rappel, Perturbator sera en tournée européenne en début d'année prochaine.
La pochette, signée Ariel ZB, est visible plus bas.
Découvrez un extrait de ce deuxième volume ci-dessous avec le morceau Disco Girls !