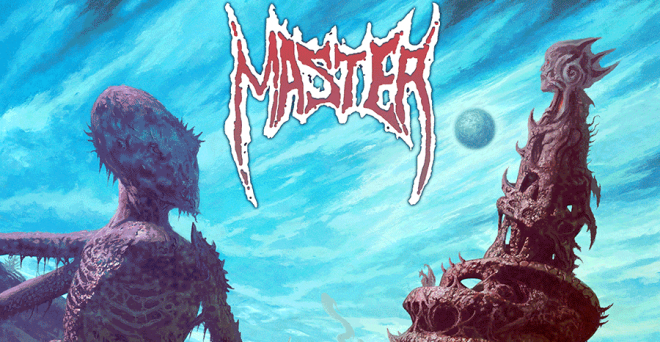 lundi 15 octobre 2018 - Raleigh
Master dévoile "The Inner Strength Of The Demon" et "Replaced"

Raleigh
Le combo d'origine américaine Master (Death Metal), désormais basé en République Tchèque, sortira son quatorzième album, Vindictive Miscreant, le 28 novembre prochain via Transcending Obscurity Records.
L'artwork est signé Mark Cooper.
Deux nouveaux extraits sont à découvrir ci-dessous.
Tracklist:
1. Vindictive Miscreant
2. Actions Speak Louder Than Words
3. Replaced
4. The Inner Strength Of The Demon
5. The Book
6. Engulfed In Paranoia
7. The Impossible Of Dreams
8. Stand Up And Be Counted