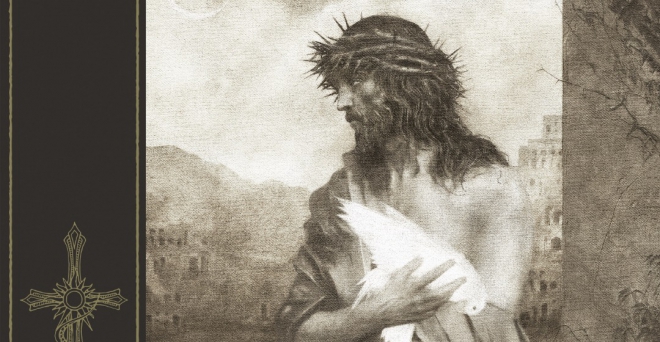 mercredi 10 octobre 2018 - Nostalmaniac
Mayhem : réédition remasterisée de « Grand Declaration of War »

Nostalmaniac
Le Max de l'ombre. 29 ans. Rédacteur en chef de Horns Up (2015) / Fondateur de Heavy / Thrash Nostalmania (2013)
Paru en 2000, le deuxième album des Norvégiens de Mayhem (Black Metal), « Grand Declaration of War », va être réédité le 7 décembre prochain via Season of Mist.
L'ensemble a été remixé et remasterisé par Jaime Gomez Arellano (Cathedral, Ghost, Paradise Lost, etc).
Un trailer avec des extraits se visionne ci-dessous.
Tracklist:
1. A Grand Declaration of War (4:15)
2. In the Lies Where upon you lay (6:01)
3. A Time to Die (1:49)
4. View From Nihil; Pt. 1 (3:05)
5. View From Nihil; Pt. 2 (1:17)
6. A Bloodsword And A Colder Sun, Pt. 1 (0:34)
7. A Bloodsword And A Colder Sun, Pt. 2 (4:28)
8. Crystalized Pain In Deconstruction (4:11)
9. Completion In Science Of Agony, Pt. 1 (9:47)
10. To Daimonion (3:27)
11. Untitled I (4:54)
12. Untitled II (0:07)
13. Completion In Science Of Agony, Pt. 2 (2:15)