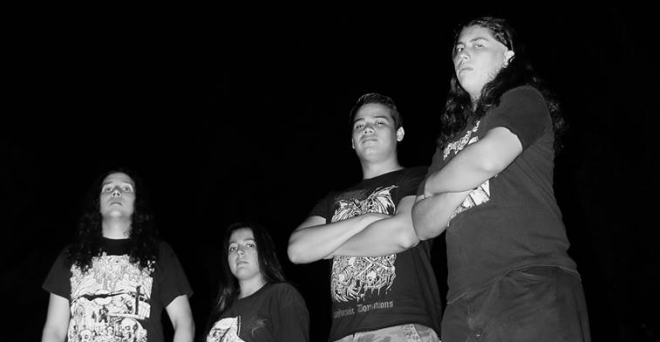 jeudi 2 août 2018 - Traleuh
Morbid Messiah : premier disque annoncé ; infos et artwork

Traleuh
Ragged & dirty.
Les Mexicains de Morbid Messiah (Death Metal) lèvent le voile sur leur premier album studio.
Baptisé Demoniac Paroxysm, celui-ci bénéficiera d'une sortie chez Memento Morti à la date du 22 octobre prochain. Il fera suite à l'EP In The Name of True Death Metal, paru en 2016.
Découvrez la pochette du disque, signée Mark Riddick, ci-dessous !
Tracklist :
1. Rise of the Rottenness
2. Charred Devastation
3. Graveyard Headhunter
4. Devoured by Darkness
5. Breath of the Ominous
6. Crawling in Guts
7. Fetid Bloodbath
8. Howling from the Grave
9. Morbid Messiah/Morbid Invocation