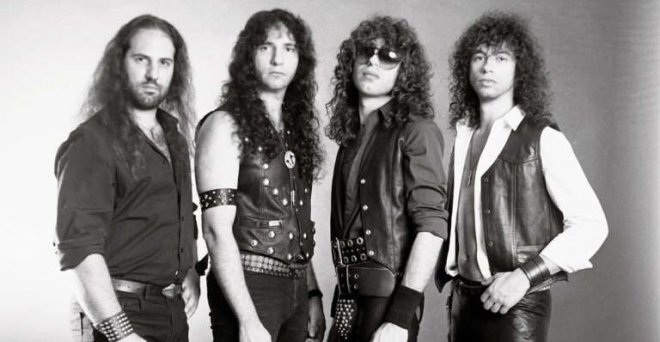 jeudi 12 juillet 2018 - Traleuh
"Lyrids: Warning From The Reign of Untold" : le prochain 7" de Vultures Vengeance se précise

Traleuh
Ragged & dirty.
On le savait depuis plusieurs semaines, le quatuor italien Vultures Vengeance (Heavy Metal) fera paraître Lyrids: Warning From The Reign of Untold, son prochain EP, en septembre prochain.
Le groupe nous annonce donc aujourd'hui que c'est plus précisément le 4 septembre que le 7" débarquera, chez Gates of Hell Records, division de Cruz del Sur Music.
Découvrez également la pochette de Lyrids ci-dessous !
Tracklist :
1. Empire of the Crimson Fields
2. Into the Cave