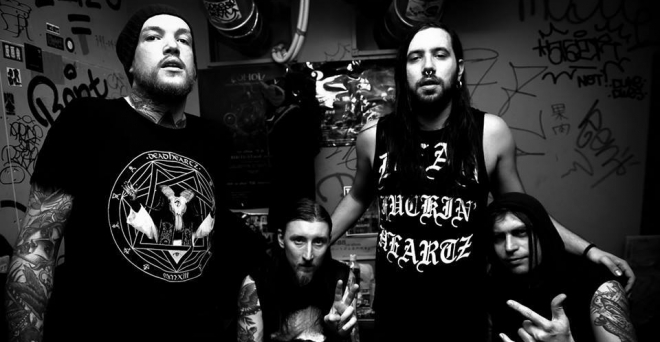 mercredi 13 juin 2018 - Traleuh
The Secret nous annonce un nouveau 7"

Traleuh
Je défenestre.
Les Italiens de The Secret (Black Metal/Grindcore) nous annoncent un nouvel EP !
Il s'intitulera LUX TENEBRIS et paraîtra chez Southern Lord Recordings dès cet été. Il a été enregistré par Brad Boatright à l'Audiosiege.
La pochette, visible ci-dessous, est signée View From The Coffin.