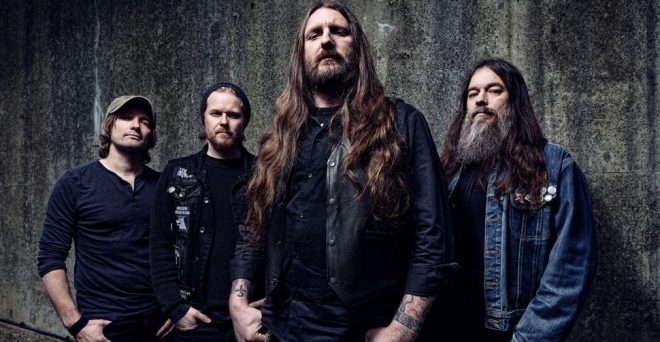 vendredi 1 juin 2018 - Hugo
Orange Goblin : un nouvel extrait du prochain album

Hugo
Voix derrière River Of Gold.
Les Anglais de Orange Goblin (Stoner) viennent de dévoiler un nouveau titre !
Il est tiré du prochain disque du groupe, The Wolf Bites Back, dont la sortie est prévue le 15 juin prochain via Candlelight Records.
Notons que ce nouvel album a été enregistré aux Orgone Studios avec Jaime 'Gomez' Arellano (Ghost, Grave Pleasures, Paradise Lost, Cathedral).
Découvrez un nouvel extrait de l'opus ci-dessous !
Tracklist :
1. Sons of Salem
2. The Wolf Bites Back
3. Renegade
4. Swords of Fire
5. Ghosts of The Primitives
6. In Bocca Al Lupo
7. Suicide Division
8. The Stranger
9. Burn the Ships
10. Zeitgeist