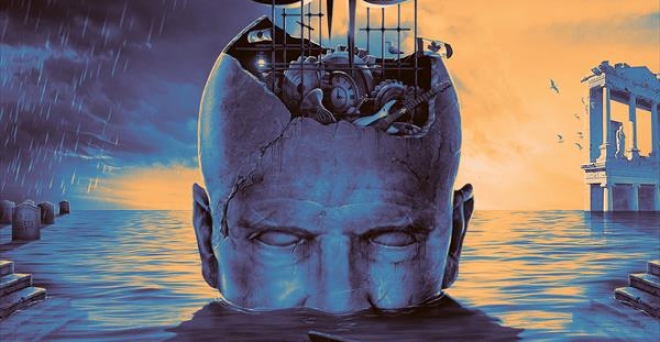 vendredi 27 avril 2018 - Traleuh
The Devin Townsend Project annonce un nouveau DVD live

Traleuh
Je défenestre.
The Devin Townsend Project (Progressive Metal - Canada) vient d'annoncer un nouveau DVD live !
Il s'intitule Ocean Machine – Live at the Ancient Roman Theatre Plovdiv et paraîtra le 6 juillet prochain chez InsideOut Records. Il s'agit donc de l'enregistrement du fameux concert donné à Povliv en septembre dernier, concert qui avait été par ailleurs couvert par 87.
Comme son nom l'indique, le live contient donc une performance intégrale du premier album de Devin Townsend en solo : Ocean Machine, mais également une setlist spécialement demandée par les fans.
Découvrez donc la tracklist ainsi que la pochette de ce DVD live ci-dessous !
Tracklist :
1. Preamble (01:47)
2. Truth (04:35)
3. Stormbending (06:01)
4. Om (06:48)
5. Failure (06:27)
6. By Your Command (08:46)
7. Gaia (07:00)
8. Deadhead (08:27)
9. Canada (07:13)
10. Bad Devil (05:50)
11. Higher (10:19)
12. A Simple Lullalby (08:19)
13. Deep Peace (11:05)
14. Seventh Wave (06:56)
15. Life (04:37)
16. Night (04:51)
17. Hide Nowhere (05:31)
18. Sister (02:43)
19. 3 A.M. (01:27)
20. Voices in the Fan (04:36)
21. Greetings (02:56)
22. Regulator (05:23)
23. Funeral (07:24)
24. Bastard (10:35)
25. The Death of Music (10:48)
26. Things Beyond Things (06:42)
27. Credits (04:37)
28. 'Reflecting The Chaos' Documentary (28:47)