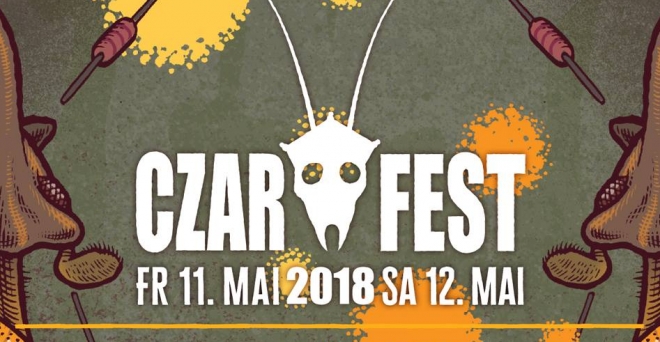 dimanche 15 avril 2018 - S.A.D.E
Czar Fest 2018 : toutes les infos

S.A.D.E
Chroniqueur doom, black, postcore, stoner, death, indus, expérimental et avant-garde. Podcast : Apocalypse
La troisième édition du Czar Fest, les festival organisé par le label suisse Czar Of Cricket, aura lieu les 11 et 12 mai prochain à la Kaserne de Basel (Suisse). Les groupes annoncés sont les suivant : Triptykon, Abraham, Total Annhiliation, Asbest, Nevborn, Reverand Beat-Man and The New Wave, Neo Noire, H E X, Echolot et Krane. On navigue dans un spectre large allant du Dark Ambiant au Sludge en passant par de la Folk Psyché. A noter qu'un ultime groupe devrait être annoncé prochainement.
Comme à chaque édition, sur le site du festival vous pourrez également retrouver l'expostion Rock Art Exhibition, où vous pourrez cette année retrouver les travaux de Drowned Orange, Marcel Szerdahelyi, The Universe Is Not Enough et Trouble & Comfort
Les préventes s'achètent ici.
Et toutes les infos complémentaires sont sur la page Facebook de l'événement : https://www.facebook.com/events/1456688687784298/