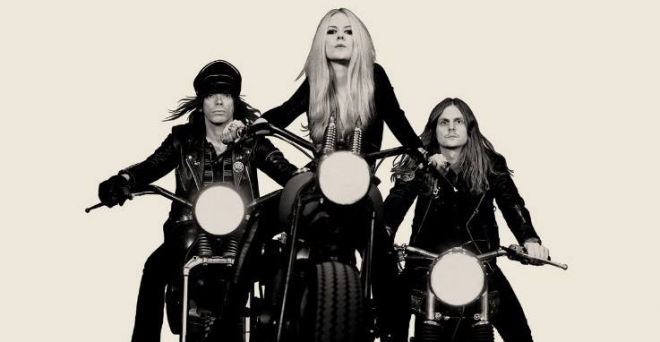 jeudi 12 avril 2018 - Raleigh
Lucifer signe chez Century Media Records ; nouvel EP et nouvel album cette année

Raleigh
Du nouveau pour la formation d'Occult Rock/Doom Metal Lucifer, avec Johanna Sadonis (ex-The Oath), Nicke Andersson (Entombed, Imperial State Electric) et Robin Tidebrink (Saturn).

En effet, le groupe vient d'annoncer sa signature chez le label Century Media, ainsi que la venue d'un prochain EP via un teaser.

Ce dernier, intitulé "California Son", paraîtra le 4 mai.

En plus de cela, le groupe révèle que son prochain album, "Lucifer II" sortira le 6 juin de cette année.

Découvrez ci-dessous le communiqué officiel de Lucifer, suivi de la tracklist et de la pochette de ce prochain EP !

"We are beyond thrilled to roll our Heavy Rock tank to the monster fortress of Century Media. What better place to kick off the new chapter! This should go together like Buck Dharma and his mustache. Here's to an unholy union!"
Tracklist :
1. California Son
2. Evening Wind