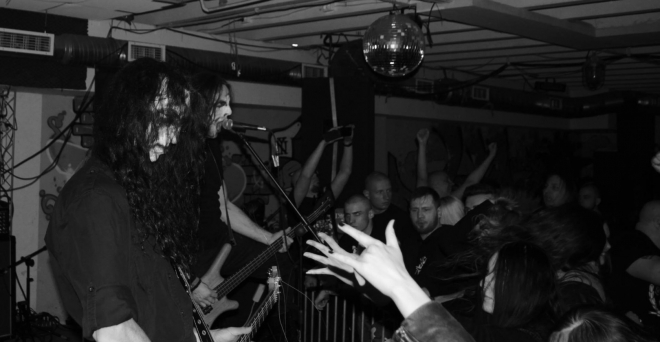 mardi 13 mars 2018 - Traleuh
Ad Hominem dévoile le titre "Bomb The Earth"

Traleuh
Chroniqueur de son état (la Bolivie).
Ad Hominem (Black Metal) va sortir son sixième album, « Napalm for All », le 13 avril prochain via Osmose Productions.
Après le morceau éponyme, découvrez le titre Bomb The Earth ci-dessous !
Tracklist:
1. AMSB
2. I Am Love
3. Consecrate The Abomination
4. Napalm For All
5. Goatfucker
6. V. Is The Law
7. Imperial Massacre
8. Bomb the Earth
9. You Are My Slut
10. Vatican Gay
11. Black Thrash Desecration (Bonus Track)