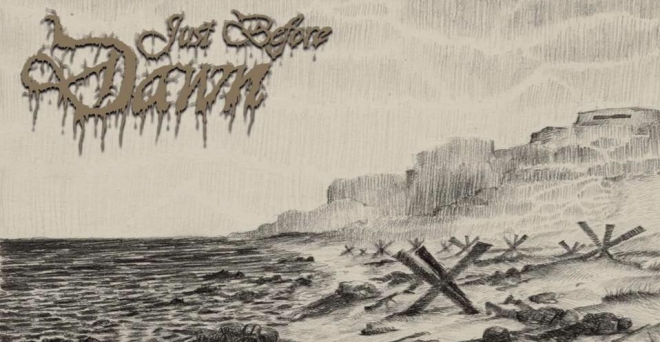 dimanche 11 mars 2018 - Nostalmaniac
Just Before Dawn dévoile "Bombs over Bremen" (feat. Dave Ingram & Mattias Parkilla)

Nostalmaniac
Le Max de l'ombre. 29 ans. Rédacteur en chef de Horns Up (2015) / Fondateur de Heavy / Thrash Nostalmania (2013)
Le collectif international Just Before Dawn (Death Metal) sortira son troisième album, « Tides of Blood », en avril chez Raw Skull Recordz.
On retrouve parmi les nombreux guests David Ingram (Down Among the Dead Men, ex-Benediction), Teddy Möller (Loch Vostok), Joakim Mikiver (Tormention), Ralf Hauber (Revel in Flesh), Samuel Englund (Folie a Deux), Matias Nastolin (Altar of Betelgeuze, Decaying), Daniel Gustavsson (Tormention) , Gustav Myrin (ex-Blood Mortized), Mattias Parkkila (Malfeitor, ex-Blood Mortized) et Håkan Stuvemark (Wombbath, Pale King).
Un extrait avec le titre "Bombs over Bremen" s'écoute ci-dessous.
Tracklist:
1.When the Iron shield falls
2.Day of Days
3.Market Garden
4.Formations at the Rising Dawn
5.Battle for the Bridge
6.Tides of Blood
7.Bombs over Bremen
8.Civilian Alliance
9.Spirit of the Blitz
10.In the Depth of War (Outro-Declaration War)

CD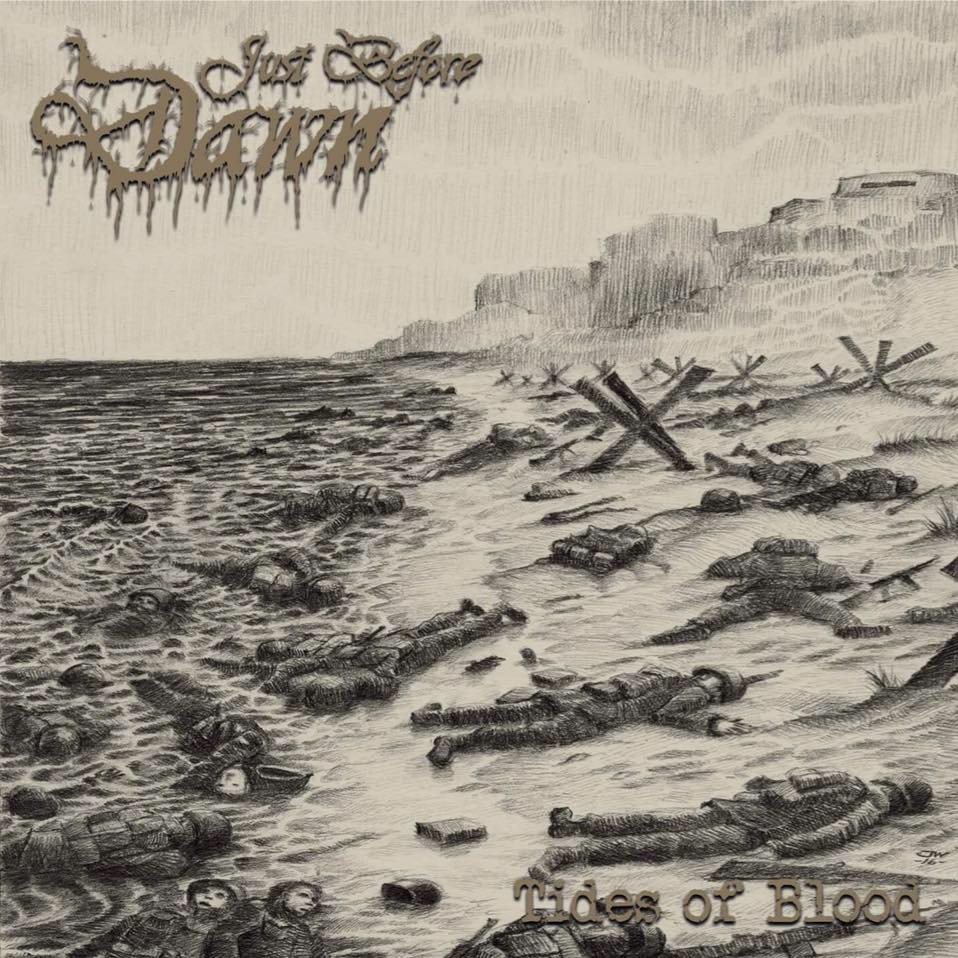 LP